Why IT Recycling is a Must For Any Business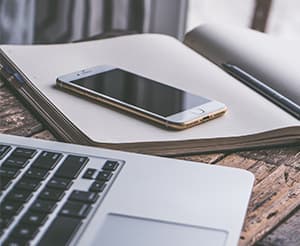 With technology evolving and improving faster than ever before, what might have been the latest tech one year can be an unsightly office accessory or outdated piece of equipment the next. If you run a business that makes use of technology and ICT systems, from PCs to printers, fax machines to photocopiers, then IT recycling is a must for your business.
Here are just a few reasons why:
De-Clutter Your Workspace
When it comes to tech-savvy offices, using the latest laptops, PCs and even mobile phones may be essential for your working environment. But when it comes to old, used technology, what do you do with it?
From taking up valuable cupboard storage to cluttering up the desks and walls in your workplace, outdated technology can soon turn a sleek and minimalist office into a hoarder's dream. By using IT recycling, you can free up that space – ready for the next generation of technology.
Return on Investment
Technology doesn't come cheap – so when it comes to disposing of old or unused IT, anything you can recoup from those costs is invaluable. By choosing to recycle surplus, broken or outdated technology, you can make back some of the original cost of investment – giving you more freedom to update your current technology or put cash back into your business. Just send your tech off to a secure, qualified company, and that's it – no more clutter and a good return on investment too.
Our IT recycling services allow you to increase the financial return on your original technology investment by selling us your broken, end-of-life or surplus devices.
This includes computer and laptop disposal services as well as mobile phone disposal.
Security is of the utmost importance for any modern business, with data having more power than ever before. It might be tempting to bin broken equipment or dispose of your technology in other ways, but when it comes to what's stored on those hard drives, can you be sure that all your company data is secure?
By choosing a company with the necessary licences and permits to collect and manage the recycling of your PCs, mobile phones and other technology then you know your data is in safe hands and will be wiped and cleaned correctly and effectively.
There are other reasons why recycling your IT assets properly is incredibly important. With the GDPR firmly in place now, data breaches can incur heavy fines and penalties. It's your responsibility as someone who controls data to ensure that all hardware is safe; for this reason, it is imperative to have an IT recycling plan in place.
Why Choose ICT Reverse for Your IT Recycling Needs?
At ICT Reverse, we understand how important peace of mind is, especially when it comes to data security. It's therefore crucial that you find a trustworthy IT recycling company to dispose of your IT equipment in a secure manner.
As one of the market leaders in reverse asset management, we hold the necessary licenses and permits to securely collect your hardware and data-bearing items from any international location, as well as process, treat and dispose of any redundant equipment.
We provide dependable and safe reverse logistics and data erasure services that are backed by our many accreditations, such as our ISO 9001 and 14001, NCSC CAS-Sanitisation Certificate and Cyber Essentials Plus. These accreditations show our dedication to staying ahead of the strict requirements of the IT disposal sector by providing the best services possible.
At ICT Reverse, we believe in sustainability and in reducing environmental impact, so we're committed to recycling IT equipment, including mobile phones, in an eco-friendly way. We operate a zero percent landfill tolerance policy and work with Circular Computing which means your laptop disposal could result in 5 trees being planted for every laptop collected. Find out more about our sustainability partnership here.
We can also offer site audits, decommissioning, pack and wrap services and next-day collections, meaning that arranging for IT equipment disposal and recycling of your redundant computers and mobiles has never been easier or more reliable.
Contact ICT Reverse to schedule a collection time and date that is convenient for you by filling out our online form or by calling us on 01524 580 900.
Looking for laptop disposal? Find out how we can help your CSR report with our sustainability partnership.