The consequences of irresponsible electronics recycling methods have been exposed in recent years.  Companies have experienced data security breaches when data is not completely destroyed. If not properly managed, end-of-life electronics can expose your company to many risks when they leave your facilities, including:
Digital data breach
Environmental liability caused by improper disposal of equipment
Compliance risks
Choose ICT Reverse for your IT asset management and you'll have peace of mind that your data is in safe hands.
We offer:
Over 16 years' experience
Competitive pricing
Flexible approach
Dedicated account management
Secure UK wide collection service (waste carrier licence)
Approved Authorised Treatment Facility (AATF)
Defined processes
Transparent communication
Compliant WEEE reporting
ADISA member with Distinction
ISO 9001 (Quality)
ISO 14001 (Environment)
ISO 27001 (Security)
What makes us different?
Accreditation
Experience
Customer due diligence packs
The fact we process both IT and mobile assets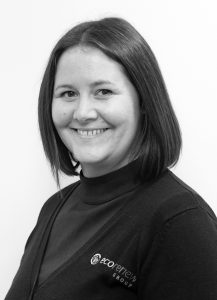 "With over 16 years experience in reverse logistics and information assurance, we are able to offer IT asset management and complete compliance to our clients with the guarantee of quality, data and environmental excellence at every stage of the process.  But don't take our word for it, see what our customers have to say…"
Karen McKevitt
Compliance Office Manager