Hard Drive Destruction Services
In today's business world where matters of IT security and data protection have never been more important, it's essential your business's data security infrastructure is completely impregnable. When it comes to removing key data from old hard drives, deleting files represents only a surface level solution – one that can be easily overcome by anyone with computer systems expertise.
We offer comprehensive hard drive destruction services that ensure your data is completely destroyed and 100% irretrievable. This offers you protection from data breaches and reduces the risk of financial and reputational damage arising from fraud or litigation. Our solid-state drive (SSD) and hard disk drive (HDD) destruction services are undertaken fully in line with all GDPR legislation and industry certifications, while our new sustainability initiatives mean we are proud to offer green IT disposal alongside our network partner Circular Computing™.
Looking to optimise your data security and make your data disposal 100% fail-safe? Contact us today to find out how our certified hard drive destruction service can help.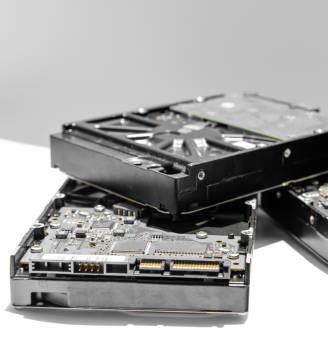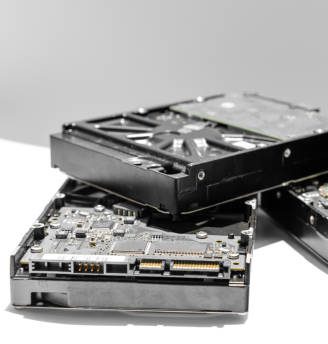 What is hard drive destruction?
As the name suggests, hard drive destruction is the process of destroying a device's hard drive and the data held on it. In most instances – and as is the case with our services – this is done by mechanically shredding the hard drive via a specialist shredder that breaks the hard drive down into very small pieces, making the drive and the data once stored on it 100% unrecoverable.
Hard drives are made up of a number of disks called platters, which store all the data on the drive. As such, these platters must be completely severed to ensure the full destruction of data. At ICT Reverse, We use highly powerful and efficient EV30E shredders to guarantee 100% irreversible and secure destruction of hard drives.
Disk destruction services are suitable for any business looking to dispose of its data efficiently and securely – offering a significantly safer alternative to stockpiling old drives. If you have devices nearing the end of their lifespan or you're in the process of upgrading or replacing your IT resources, we'd strongly recommend our hard drive destruction services.
Alternative hard drive disposal methods are available. Our data erasure services, for example, guarantee complete data erasure while keeping the hard drive intact. This solution offers additional environmental benefits to businesses looking to achieve their Corporate Social Responsibility (CSR) goals.
If you'd like to know more about our data disposal services and which method would make the most sense for your organisation, please don't hesitate to get in touch.
How does HDD destruction work?
We've developed a clear, defined and reliable certified hard drive destruction service that offers full transparency for you as a business. Because our services are fully GDPR compliant – and also sustainably focused thanks to our new green disposal initiative – we're able to offer data disposal solutions that align with your sustainability targets, promote CSR policies, and enable GDPR and ESG reporting compliance.
Our data destruction process:
Our dedicated team of experts will speak to you and establish whether you'd like your hard drives shredded onsite or offsite.
For onsite shredding, we'll send an engineer to your site to carry out the process (we're happy for you to have a witness present to observe if you so choose). For offsite jobs, we'll send a driver to collect your hard drives at a time and date that suits you. They will deliver them to our secure facility for shredding.
We'll log every HDD/SDD and record each serial number.
Your hard drives will then be completely shredded by a powerful EV30E shredder, with all waste disposed of securely.
We'll provide a full audit report and certificate of destruction for your hard drives within 48 hours.
Our commitment to 100% secure hard drives destruction means we can guarantee your data will not be accessed or retrieved by any unwanted party, be it thieves, hackers or competitors, once shredded.
What are the benefits of using a secure hard drive destruction service?
Companies that don't consider data security a priority and don't dispose of or destroy their hard drives properly face considerable risk of a data breach.
When you save data on a hard drive, it's stored as a series of 0s and 1s on the drive's platter. While deleting these files may offer some surface-level protection, the data can be easily recovered by those with sufficient expertise. If unauthorised personnel gain access to your old drives, your business could face a number of potentially damaging consequences, including legal action, fines and reputational damage.
A secure hard drive destruction service offers your business several key benefits:
Absolute security for complete peace of mind: Our state-of-the-art facility uses professional HDD destruction techniques to ensure your data is 100% destroyed. Our team are fully trained to industry standard, and our hard drive destruction services are fully GDPR compliant and industry certified.
Simple, cost-effective disposal: We completely take care of your data disposal and hard drive destruction requirements for you efficiently and cost-effectively. This takes the responsibility of effective data disposal and the associated resource demand away from your organisation.
Sustainable initiatives that suit your environmental goals:

Thanks t

o our new sustainable initiatives and partnership with Circular Computing™, we're proud to offer green IT disposal, with none of our waste materials sent to landfill.
Why choose ICT Reverse for hard disk destruction services?
So, why choose ICT Reverse over other IT disposal and hard drive destruction companies?
We offer:
Cost-effective solutions
Hard drive destruction services at a time and date convenient for you.
Both onsite and offsite HDD shredding.
Certificates of destruction after every hard drive disposal.
Professional and experienced staff to guide you throughout the whole process.
Choose ICT Reverse's secure hard drive destruction for your business and you'll benefit from dedicated account managers, competitive pricing, and a convenient
and highly trusted service.
Contact us today over the phone or speak to us online to establish your requirements and book our disk destruction service. Alternatively, if you'd like to know more about the service, take a look at our latest news and guides.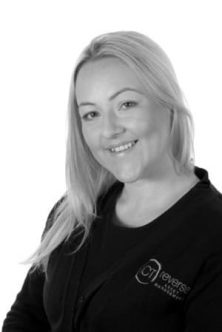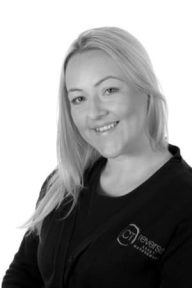 "We are ready to assist you with your enquiry. If you would like a quote or have any questions regarding our data shredding services, please do not hesitate to
contact us
."