ICT Reverse offers a fast and efficient business phone repair service for companies and institutions across the UK.
In our secure onsite processing facility, our fully trained technicians will perform software and hardware repairs to your handsets such including iPhone and Samsung so that they are fit for purpose again.
With over 20 years' experience & outstanding levels of customer service we understand that your business can't afford extended downtime due to phone issues. Our business phone repair services are designed to minimise disruptions and keep your operations running smoothly.
Don't let a malfunctioning phone hinder your business. Contact us today for expert business phone repairs you can trust. We're dedicated to getting you back to business as usual in no time.
So Why Choose Us?
When you choose ICT Reverse for your corporate phone repair needs, you're opting for professionalism, cost-effectiveness, dedicated support, extensive experience, and stringent data security standards. We're here to ensure your business communication devices are in excellent working condition, allowing you to focus on what matters most – your business.
Professional and experienced technicians for your peace of mind
Our team consists of highly skilled and professional technicians who specialise in corporate phone repair. They have years of experience diagnosing and fixing various issues, ensuring your devices are in expert hands. When you choose us, you're opting for peace of mind, knowing your phones will be handled by experts who understand the importance of your business communication.
Cost effective and competitive rates
We understand that businesses need cost-effective solutions, and our pricing is designed to fit your budget without compromising the quality of our work. Our goal is to save you money compared to purchasing new devices.
Dedicated Account Manager
When you partner with us you'll be assigned a dedicated Account Manager. This professional will serve as your main point of contact, ensuring a seamless and personalised experience. They will work closely with you to understand your specific requirements and tailor our services accordingly.
Over 20 years' experience
With over 16 years' experience in the industry, we have a deep understanding of the evolving technology landscape and the unique challenges faced by businesses. Our extensive experience has allowed us to fine-tune our business phone repairs to deliver the best results for our clients.
ISO accredited and fully compliant with GDPR
We take data security and compliance seriously. Our company is ISO accredited, demonstrating our commitment to maintaining high standards in our operations. We are also fully compliant with GDPR (General Data Protection Regulation), ensuring that your sensitive corporate data remains secure throughout the business phone repair process. Your privacy and data protection are our top priorities.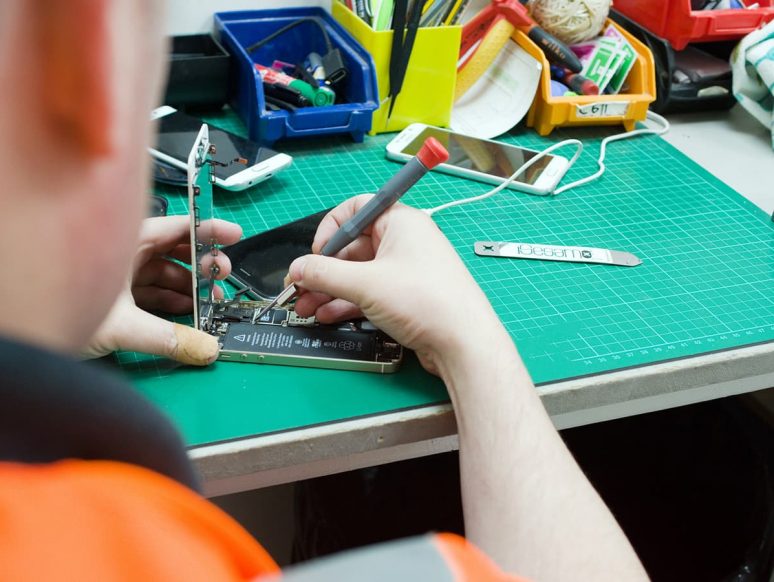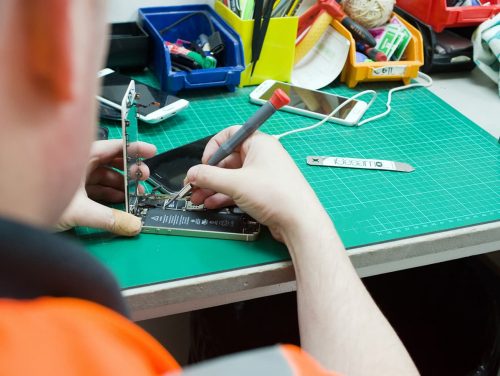 For all your corporate and company phone repair needs, trust our expert team at ICT Reverse. We specialise in business phone repair and corporate phone repair services, ensuring swift and efficient solutions to fix your company mobile or business phone. Contact us today for reliable assistance with any issues related to your company's mobile devices. Your satisfaction is our top priority, and we are here to provide top-notch support for all your business phone repair requirements.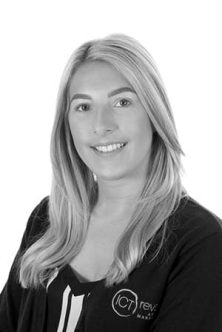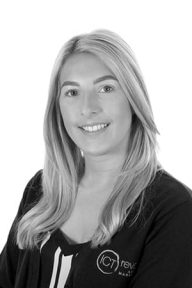 "If you would like a quote or have any questions regarding our repair services, please don't hesitate to
contact us
."