ICT Reverse are specialists in the Public Sector for over 20 years, and we have won positions on several frameworks including the Crown Commercial Services Framework (RM1058) Technology Services. We have also supported a large number of public sector organisations including:
We fully understand the importance of secure data erasure and therefore offer a hassle-free electronic recycling service for PC's, smart phones, laptops, hard drives and much more. Committed to our 0% landfill and 100% data destruction policies, we collect and safely dispose of redundant IT equipment whilst ensuring all data remaining on equipment is sanitised completely, securely and legally.
Your Obligation
Any department, ministry, or agency that creates, collects, handles, stores, and disposes of private, confidential data has serious legal requirements and obligations to follow. The consequences of leaked data from the public sector can be devastating. Records at risk include:
– Infrastructure, physical or digital security

– Personal details on an individual's healthcare, education and finances

– Data on minors including school and educational records



The Information Commissioner's Office (ICO) has the power to issue penalties up to £17.5 million, or 4% of the total annual worldwide turnover if a business is found in breach of the Data Protection Act 2018 and GDPR. Under this act, public sector organisations should not discard intact customer, staff or supplier information.


Our Services
Committed to our 0% landfill and 100% data destruction policies, we collect and safely dispose of redundant IT equipment whilst ensuring all data remaining on equipment is sanitised completely, securely and legally. Our services have been designed to meet the complex needs of public sector organisations, in order to reduce the responsibility placed upon employees. ICT Reverse will arrange a secure collection of your IT equipment on a date and time convenient to you. At this stage, your order will be allocated a unique reference known as an (AAR) and you will be assigned a personal account manager.
Once collected and returned to our approved, authorised, treatment facility (AATF) the data bearing items will be segregated into non-hazardous and hazardous WEEE (waste electrical and electronic equipment).


Every item will be logged against the unique AAR number in order to provide you with a full asset management report for your redundant equipment. This is known as and IT asset audit. At this point a barcode label is produced with a unique reference number to that asset within the AAR number. This is displayed as a barcode on the asset and is scanned at each stage of the process which updates our system of its status and location.
All units will be cleaned, followed by the removal of any customer identification markings that could trace the equipment back to you. A visual safety and cosmetic check of the unit is carried out to check for any damage that would constitute a safety concern. A full functionality diagnosis of the asset is then performed by our trained technicians. The result of these initial tests will decide if the unit can continue with the standard process or if it should be redirected to recycling or destruction.
The technical process will then vary depending on the product type and customer requirements. In most cases, we use Blancco data erasure software which is compliant with stringent government data protection requirements. Any device that fails the Blancco process will have the hard drive removed and shredded using our hard drive shredding services to ensure complete data destruction.
Following the process, you will receive a full Due Diligence Pack including all the necessary certification to demonstrate that you comply with the latest legislation in the event of an Environmental Audit. This includes a Duty of Care Waste Transfer Certificate, Asset Audit Report, Recovery Certificate, Blancco Report (if applicable) & Data Destruction Certificate (if applicable).


Why Choose ICT Reverse?
Our services are ISO accredited (9001, 14001, 27001) and fully compliant with GDPR. We are an ADISA member with distinction, are compliant with Waste Electrical and Electronic Equipment reporting, and an Approved Authorised Treatment Facility. All this means you can trust us to responsibly destroy your physical data – we've been doing so for 20 years.
Public Sector Organisations Feedback
"Heidi Smith has been our Account Manager at ICT Reverse for more than 9 years and she continues to provide us with outstanding levels of customer service. We are a large secondary school in the public sector and regularly update our IT asset suite for staff and pupils. We rely on ICT Reverse for a safe, secure collection and data erasure service. Once the service has been carried out, we always receive the necessary certification to demonstrate that we comply with the latest legislation."
(Public Secondary School, Birmingham*)
"Our dealings with ICT Reverse have so far been excellent. We find them to be helpful, flexible and pro-active in ensuring that our de-commissioned council IT equipment is collected on schedule and are confident that it is recycled in a professional and secure manner."
(Council, West England*)
*Due to confidentiality, non-disclosure agreements and the nature of our services we are unable to disclose the names of individual customers.
Contact Us
Call ICT Reverse today on 01524 580900 or email econtact@ictreverse.com or via the form on our contact us page. You will be assigned to one of our experienced public sector Account Managers who will be your point of contact from start to finish.
Your Account Manager will request an equipment inventory detailing the approximate specification and quantities of mobiles and IT equipment to be collected.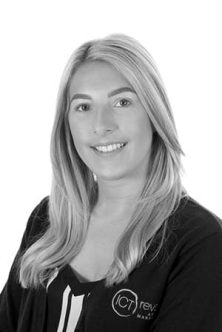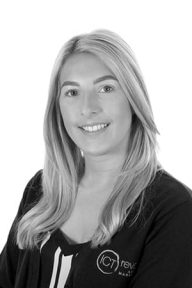 "Our friendly team are ready to assist you with your enquiry. If you would like a quote, have any questions regarding our services or would just like to have a chat about your ICT equipment, please don't hesitate to
contact us
."