Our tape shredding services offer your business a comprehensive data tape destruction solution that ensures your backup data is 100% destroyed and unrecoverable.
For businesses concerned with their data security, magnetic tape shredding and backup tape destruction have become a fundamental part of protecting against key security risks. At ICT Reverse, we offer an expert, end-to-end service that ensures all your requirements are met.
If your business is looking for sustainable, cost-effective and 100% reliable data tape destruction that is fully GDPR compliant, look no further than ICT Reverse. Contact us today to find out more about our backup tape destruction service and how it aligns with your data security, compliance and sustainability goals.
Tape shredding is the process of destroying a business's data tapes and legacy cartridges, to the point where the data on them is completely irretrievable. For many businesses who use different data tape forms, including CCTV and security tapes, videotapes, backup tapes, digital linear tapes (DLTs) and linear tape-open magnetic tapes (LTOs), data tape destruction is a necessity to help prevent the likes of data theft, fraud and compliance issues.
As the name suggests, tape shredding is carried out through mechanised shredding of the data tapes in question. At ICT Reverse, we use highly powerful EV30E backup tape shredders to grind your data tapes into millions of pieces. This irreversible process means your tapes and the key data stored on them are completely unrecoverable for the likes of thieves, competitors and unauthorised personnel.
If your business is holding onto old data tapes and doesn't have a system for efficient and secure disposal in place, we'd highly recommend our backup tape destruction services. If you'd like to know more about how we can help with secure data tape disposal, contact us today.
How does Tape Shredding work?
One of the reasons our clients love us is because we offer a versatile, convenient and fully sustainable tape shredding service. Through a series of sustainable initiatives, we've been able to create data tape disposal solutions that commit zero waste to landfill. It makes us the ideal choice for businesses looking to achieve sustainability or CSR related goals.
Our magnetic tape shredding and tape destruction service is built to be as transparent and simple as possible for you and can be tailored to your needs.
Our data tape destruction process
Our team will speak to you to establish your needs and arrange for onsite or offsite tape shredding services as per your requirements.
For onsite tape shredding, we'll send an engineer over to your site to carry out the process (a witness can also be present from your side if you wish). For offsite work, we'll send a driver to securely collect and transport your data tapes to our state-of-the-art facility for shredding and disposal.
We offer a fully documented process of tape destruction, including serial number reporting, asset tag removal and provision of a full audit report and certificate of destruction within 48 hours of completion.
What are the benefits of using a Tape Shredding service?
Naturally, the core benefit of utilising a tape shredding service is to enhance your organisation's data security, but using a professional data tape destruction
service carries with it several additional benefits:
Complete security and peace of mind: With our state-of-the-art facility offering secure and 100% reliable tape shredding, you no longer need to worry about any element of data tape disposal. All our staff are trained to industry standards, while our process is entirely GDPR compliant and industry certified.
End-to-end, cost-effective solutions: We take care of every facet of data tape disposal and destruction, with services extending to magnetic tape shredding alongside backup tape destruction. Offering both onsite and offsite services at a time and date suitable to you, we're proud to provide effective data security solutions that remove the logistical and resource demand from your business.
Sustainable support for your business goals: All our tape shredding services align with our wider green IT disposal initiatives, with zero waste sent to landfill. This makes us the perfect data destruction partner for organisations with CSR and sustainability aims.
Why choose ICT Reverse for data tape disposal?
At ICT Reverse, we're confident we can offer a complete data tape destruction package for all our clients. Some of the reasons to choose our tape shredding services
include:
Cost-effective solutions regardless of the scale of the process.
ISO accredited and fully GDPR compliant tape destruction.
Convenient scheduling, with services built to fit around you.
Onsite and offsite shredding available.
Fully certified and documented processes.
Experienced and knowledgeable staff on hand to help at all times.
Coupling dedicated service with a trusted, well-priced and highly regarded data tape disposal service, there's no one better positioned to help you with your
data security goals than ICT Reverse.
If you'd like to speak to us about our services, you can contact us over the phone or online. Alternatively, take a look at our latest news and guides to find out more about our role in data security.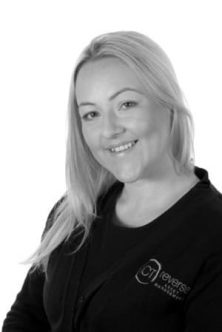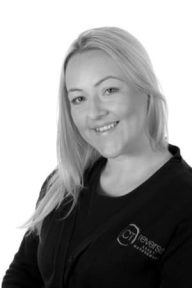 "We are ready to assist you with your enquiry. If you would like a quote or have any questions regarding our data shredding services, please do not hesitate to
contact us
."