ICT Reverse is one of the UK's leading, fully accredited providers of reverse logistics for all ICT data bearing assets.
Originally established in 2001 as ShP Limited (a mobile phone recycling company), ICT Reverse now offers a complete asset management service to companies nationwide.
As part of the Ecorenew Group, we fully understand the importance of secure data erasure and therefore offer a hassle-free electronic recycling service for PC's, smart phones, laptops, hard drives and much more.
Committed to our 0% landfill and 100% data destruction policies, we collect and safely dispose of redundant IT equipment whilst ensuring all data remaining on equipment is sanitised completely, securely and legally.
Operating across multiple sectors, we work with:
Distributors and resellers
Corporate clients
Mobile network operators
Charities
Educational establishments
Public sector
The company's commitment to high levels of service on projects of all sizes have been the catalyst for ICT Reverse's development into one of the industry's most successful and trusted businesses.
Founded on strong principles of professionalism, innovation, technological expertise, service and quality standards, ICT Reverse has recorded structured and consistent growth since its formation.
Based in Morecambe, with excellent transport links to the M6 motorway, ICT Reverse operates nationwide, supporting 1431 customers in over 24 different countries. With over 80 highly trained staff, we are able to respond quickly and effectively to customer requirements.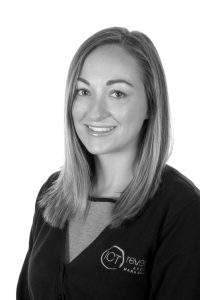 "Data security is the fastest growing industry in the UK with companies becoming increasingly aware of the dangers of not securing data. This has never been more prevalent with GDPR regulations. With more controls and increased fines on data breeches, conforming to data security legislation has become a must in the eyes of senior management not a cost to risk based analysis decision".
Naomi Bolton
Account Manager