With constant threats to data security, protection your confidential information is one of the highest priorities for all companies.  ICT Reverse can assist in secure data destruction on your retired assets.
Data destruction refers to the 'shredding or crushing of unwanted data bearing assets'.  
We offer hassle free removal and guaranteed data destruction services to companies nationwide either on site or at our approved facility.
Our aim is to exceed your expectations of service and security providing an auditable trail and certified destruction of your confidential waste.  When using our hard drive destruction services you are physically destroying your hard drives, mobile phones and IT equipment; and by doing so, ICT Reverse can ensure that the information stored on your data bearing assets in unrecoverable.
So why choose us?
On-site or off-site solutions to meet your requirements
Collections arranged at convenient times for your organisation
Certificates of destruction issued after every visit
Professional and experienced staff for your peace of mind
Cost effective and competitive rates
ISO accredited and fully compliant with the Data Protection Act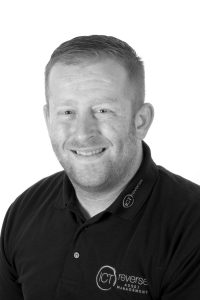 "Protect your confidential data with our data destruction services.  You'll receive a full due diligence pack following the processing to demonstrate that your company complies with data legislation.   If you would like a quote or have any questions regarding our data destruction services please don't hesitate to contact us."
Josh Skivington
Account Manager