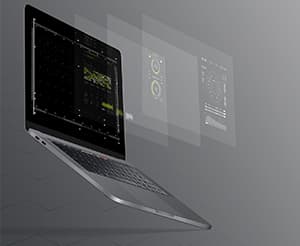 https://ictreverse.com/Once again, we're taking a look at some of the most interesting news stories from the world of tech. So, without further ado, here's another tech talk Tuesday…

Apple's Smart Speaker Delayed
We start with some bad news for Apple fans, and that's the news that their HomePod has been delayed. The technology giant had initially planned to release the HomePod in time for Christmas this year, but the company has since announced that we're not likely to see it until early in 2018. The news is a particular blow to Apple, who were targeting the Christmas market to help establish the HomePod as a competitor to rivals Amazon and Google, both of which have their own smart speakers which use AI technology to help consumers.
Speaking on the issue, Apple said the wireless speaker required additional time before it would be ready for consumers. The gadget was first unveiled back in June, when Apple stated it would cost $349, with consumers in the UK expected to have to pay £350 to get their hands on one. Smart speakers are a growing tech trend, and the success of the Amazon Echo and Google Assistant has shown their is demand within the marketplace.
Germany Bans Children's Smartwatches
Last month we reported on the threat posed by Children's smartwatches, and it would appear that German regulators agree. Regulators in the country have issued a blanket ban on the sale of smartwatches which are aimed at children, even describing them as spying devices. Previously 'My Friend Cayla', a doll which connects to the internet, was banned in Germany for similar reasons.
Experts have called for better security measures, particularly when dealing with the 'internet of things', which has a lack of regulations surrounding it, meaning manufacturers are able to cut corners and sell insecure smart products directly to the consumer. Whether other countries choose to follow Germany's lead remains to be seen, but if one thing is clear, it's that there are big concerns surrounding the security of children's smart watches.
The End of Dodgy Domains?
A completely free service has been set up to stop consumers visiting websites that are known to be malicious. Set up by IBM along with two other industry bodies, the Quad 9 service will require people to change their router settings, which will allow for web addresses to be checked. The service uses 19 different lists of web security threats to quickly identify domains used by cyber thieves. Although in theory the system could prevent thousands of people from having their information stolen, experts believe it will be a challenge to get people to adopt the filtering system.
Despite that, turning on the service is relatively easy. All consumers have to do is change the settings on their home router. Simply changing the DNS settings to 9.9.9.9 will allow people to ensure the sites they visit are safe. The project partners have provided videos and documentation instructing people how to make the changes as they attempt to get the word out.
Be sure to visit our blog again to stay up to date with all the latest tech news, and don't forget you can check out our services such as ICT asset management and more right here. For further information on any of our services, please don't hesitate to get in touch.