Secure Data Destruction during an IT Refresh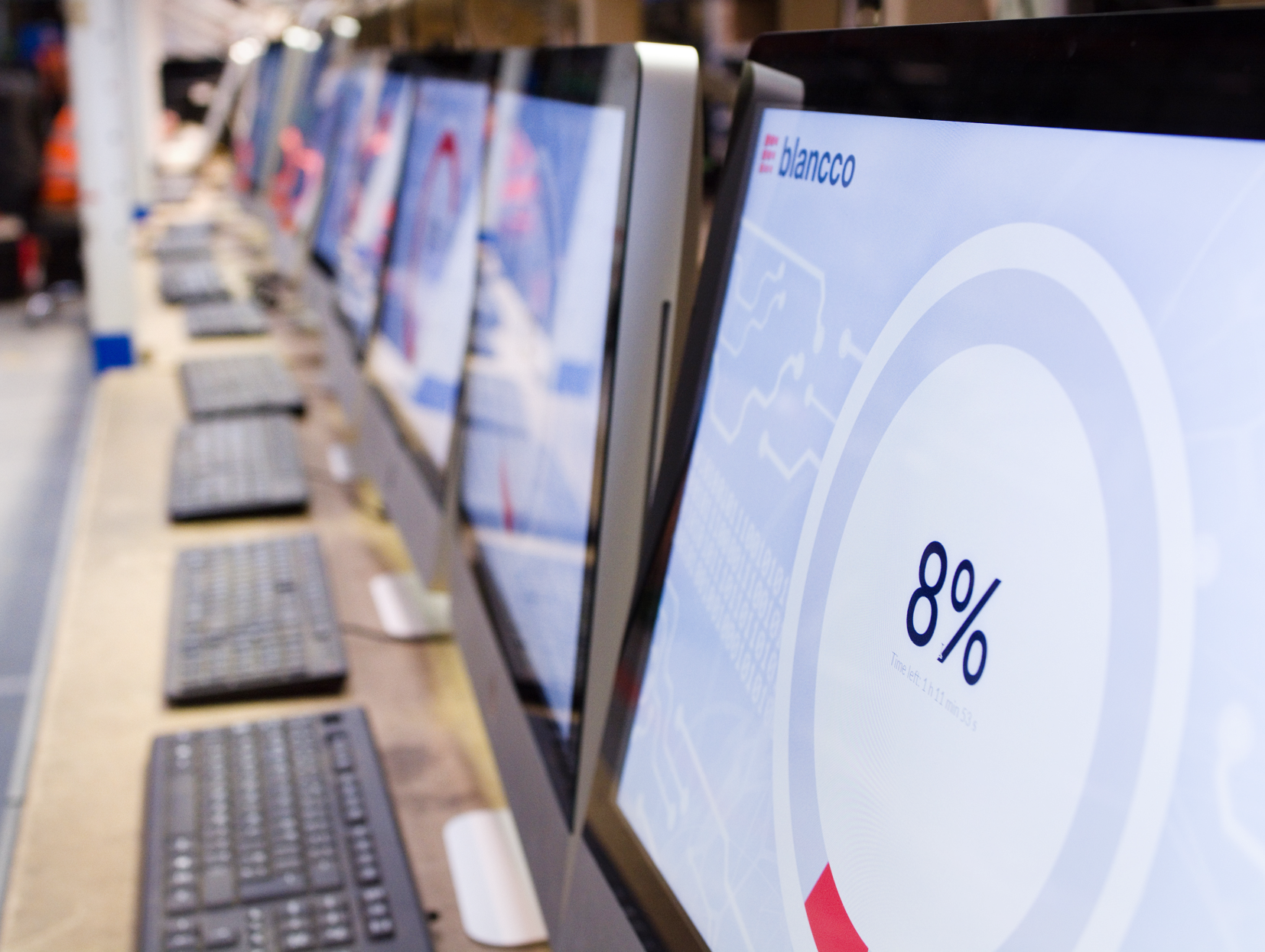 An IT refresh is a process during which companies choose to upgrade or replace certain parts of their IT infrastructure, rather than using these systems and pieces of hardware or software until they no longer function at all.
Doing this allows a company's IT infrastructure to remain highly competitive, meaning the company can work more effectively and more efficiently. Outdated or redundant technology within a workplace leads to slow service delivery and a performance that is both lagging and lacking, leading to inefficient space and energy usage, as well as bloating the administrative overhead. Additionally, the extra cost of managing and maintaining these ageing IT assets adds to budgetary concerns, not to mention the threat of IT asset failure being ever present.
One of the most important aspects of any IT refresh however is to ensure a secure data destruction service, as your outdated IT assets will have sensitive information stored on them, so you cannot simply throw them away.
You must ensure that full data erasure has been carried out, with hard drive destruction if necessary. At ICT Reverse, we are able to carry out fully secure IT disposal services, where complete data erasure is completed, and we guarantee to meet the security requirements of any organisation worldwide. Find out more: Data Erasure Services | Secure & Certified Data Erasure Services | ICT Reverse
ICT Reverse's secure erase and data destruction services are available throughout the UK.
Data security is one of the greatest concerns to many companies and computer users when disposing of their redundant IT equipment.
At ICT Reverse, we understand the importance of secure data erasure, and therefore offer a hassle-free data disposal security service to provide peace of mind and guarantee that your sensitive
data is managed and erased safely.
Data erasure tasks can be used to remove sensitive data from hard drives and is often an important factor to most business' security processes.
Why is Data Destruction Important?
When the new GDPR regulations came into force, they forced many companies to rethink and re-evaluate how they store and dispose of personal information, this in turn, led to many companies getting rid of their redundant, outdated assets.
These regulations made it a legal requirement that data erasure takes place, and hard drive destruction is carried out prior to the assets being disposed of. This prevents sensitive data from falling into the wrong hands, but also ensures you remain GDPR compliant.
Working with Blancco, the global leader in data erasure and secure data destruction software, ICT Reverse guarantees to every customer that their data is managed professionally and securely when electronic data erasure is undertaken.
Any device that fails the Blancco process will have the hard drive removed and shredded using our hard drive shredding services to ensure complete data destruction.
Following the process, you will receive a full Due Diligence Pack including all the necessary certification to demonstrate that you comply with the latest legislation in the event of an Environmental Audit.
What is hard drive destruction?
As the name suggests, hard drive destruction is the process of destroying a device's hard drive and the data held on it. In most instances – and as is the case with our services – this is done by mechanically shredding the hard drive via a specialist shredder that breaks the hard drive down into very small pieces, making the drive and the data once stored on it 100% unrecoverable.
Hard drives are made up of a number of disks called platters, which store all the data on the drive. As such, these platters must be completely severed to ensure the full destruction of data.
At ICT Reverse, we use highly powerful and efficient EV30E shredders to guarantee 100% irreversible and secure destruction of hard drives.
Disk destruction services are suitable for any business looking to dispose of its data efficiently and securely – offering a significantly safer alternative to stockpiling old drives. If you have devices nearing the end of their lifespan or you're in the process of upgrading or replacing your IT resources, we'd strongly recommend our hard drive destruction services.
Alternative hard drive disposal methods are available. Our data erasure services, for example, guarantee complete data erasure while keeping the hard drive intact. This solution offers additional environmental benefits to businesses looking to achieve their Corporate Social Responsibility (CSR) goals.
If you'd like to know more about our data disposal services and which method would make the most sense for your organisation, please don't hesitate to get in touch.
Hard Drive Destruction Services
In today's business world where matters of IT security and data protection have never been more important, it's essential your business's data security infrastructure is completely impregnable. When it comes to removing key data from old hard drives, deleting files represents only a surface level solution – one that can be easily overcome by anyone with computer systems expertise.
We offer comprehensive hard drive destruction services that ensure your data is completely destroyed and 100% irretrievable.
This offers you protection from data breaches and reduces the risk of financial and reputational damage arising from fraud or litigation. Our solid-state drive (SSD) and hard disk drive (HDD) destruction services are undertaken fully in line with all GDPR legislation and industry certifications, while our new sustainability initiatives mean we are proud to offer green IT disposal alongside our network partner Circular Computing™.
Looking to optimise your data security and make your data disposal 100% fail-safe? Contact us today to find out how our certified hard drive destruction service can help.
If you'd like to know more about our data disposal services and which method would make the most sense for your organisation, please don't hesitate to get in touch.