Retro Tech: Don't Just Bin it!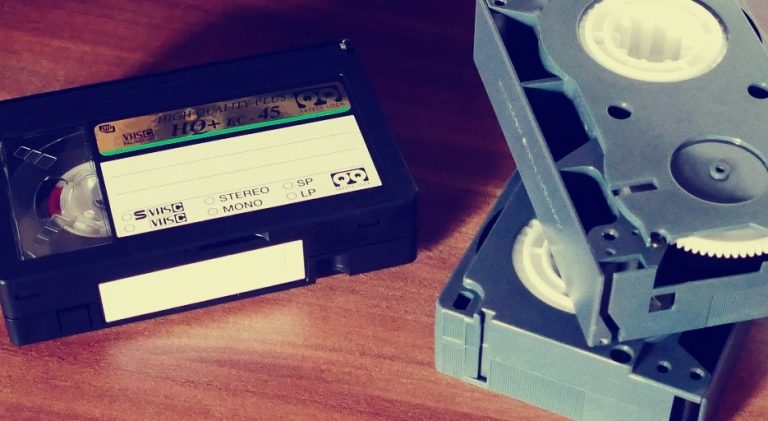 2017 – The year that Nokia brought back the famous 3310 and when vinyl players couldn't be cooler. However, your retro tech that has been in your attic since the 1970's, could be less safe than you think.
Thinking about having a clear out? Maybe you've decided it's time to get rid of the old fax machine that is obsolete now or replacing your Apple II with a brand-new mac book. Whether you are planning on replacing your retro-tech or not, don't just throw it in the bin. There are plenty of reasons not to!

Floppy Disks
Floppy disks are one of the oldest forms of storage and have since been replaced by USBs. When computers were in their infancy stages, there were advantages to using the floppy disk for storage, as they were portable, lightweight and great for virtual storage. However, they were fragile with a low capacity and no backup or support linked to them.
There is concern in regard to the discarding of floppy disks, as the data and information stored on them needs to be disposed of responsibly. Be sure to recover, store and remove information found on them. The likeliness of you having a floppy disk reader in your current PC is little to none, but there are companies that can securely remove or copy the data for you.
Don't just bin your retro floppy disks – make sure you recycle, as they are able to be relabelled and sold (believe it or not – there are still companies that use them – including the US government!) or just think green, as the materials it's made from can be reused.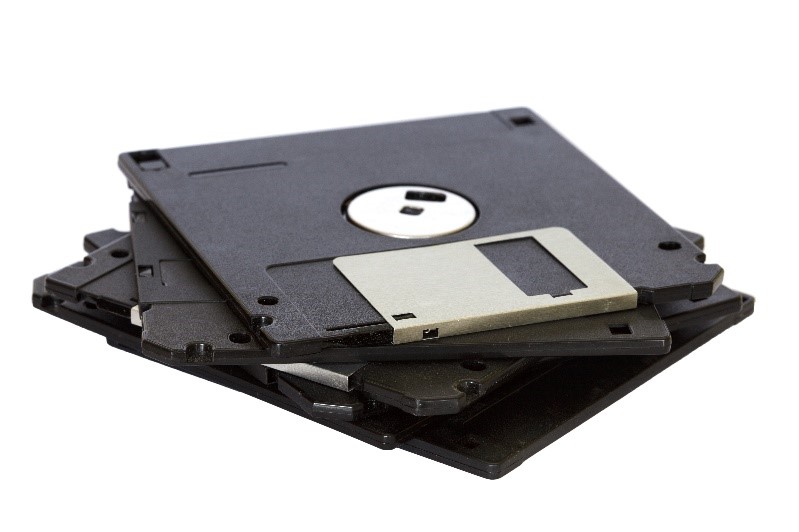 CD-R/DVDs
CD-R and DVD is one of the oldest forms of storage, with the CD being the earliest modern way to store data in the early 21st century. Although they were easy to use, conveniently compatible with most PCs and able to hold multiple sources of data, there were space restrictions and they couldn't be used on all computers.
When these were in common use, they appeared to be a safe way of backing up important data. But today, there are many safety issues which have arisen from backing up data on CD-R and DVDs. If you have old CDs and DVDs hanging around the office or at home, don't just throw them away, you never know what information you previously stored on them. Make sure you get the data files transferred or destructed.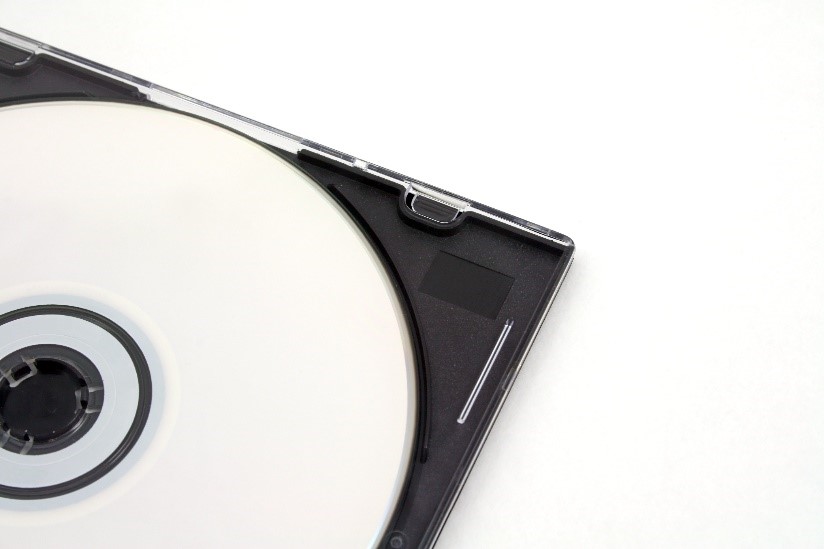 Tapes / VHS
Cassette tapes and VHS tapes are another of the oldest methods of data storage and were one of the most popular in the 80's. Although they were great for being portable, lightweight and hosting a larger capacity of storage, they did require the labour of reversing and rewinding, and they have a significantly lower storage capacity in comparison to modern technologies available today.
It may not come as a surprise, but many people have old cassette tapes hanging around the house, or even the office. If you're looking to throw these out, be sure to donate, recycle and dispose of them correctly, do not simply put them in the bin. Don't put them in a landfill, as their magnetic Mylar tape is coated with harmful metals which is bad for the environment.
It's also vital that you get any personal sensitive data converted or transferred before recycling.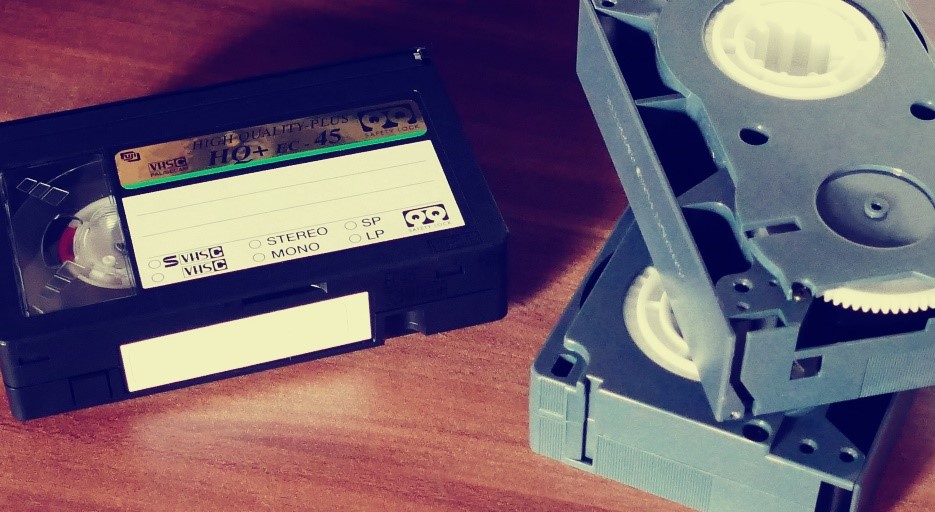 Mobile Phones
We've seen mobile phones go from being the size of a brick to the size of our hands, or even smaller, but no matter how they change and adapt, the principle still stays the same – and there is always plenty of data stored in them!
Your mobile phone holds sensitive information, and when you have an old phone lying around it can have been holding that data for many years. When getting rid of your old mobile phone, it is important to take the right steps to ensure any information and data doesn't fall into the wrong hands. There are approximately 77 million unused mobile phones kicking around in the UK, so be sure to recycle it too! You could even get your phone, its hardware and software repaired to make it brand new again.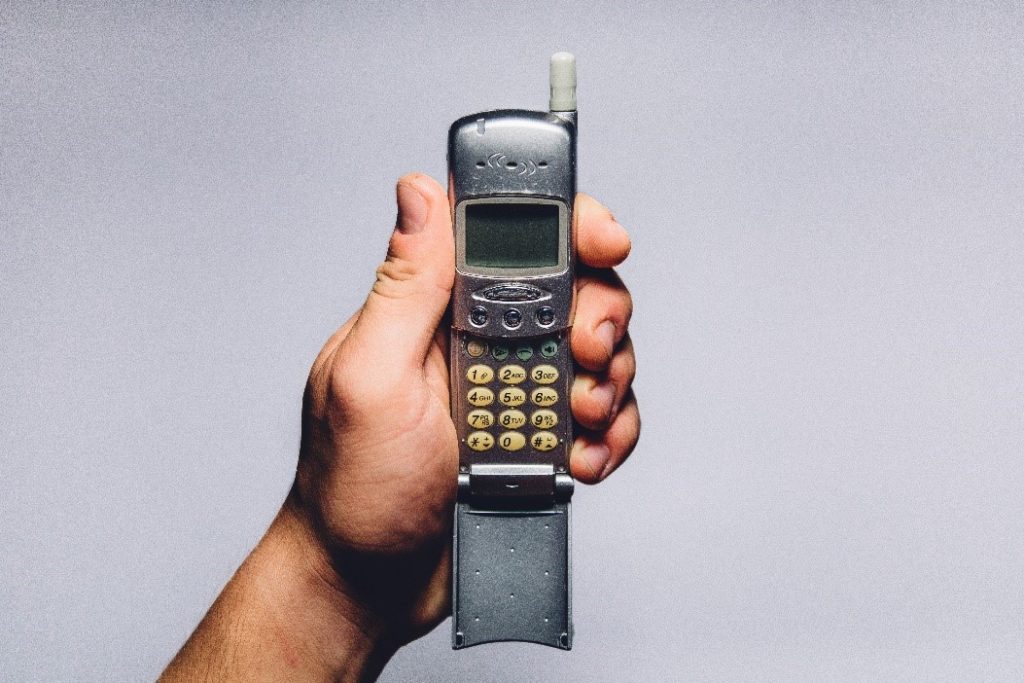 If you find yourself in a techno-situation, with your hands full of old technology you don't know what to do with, the team at ICT Reverse are happy to help.
Whether you need an updated computer network in your business, or the use of floppy disks is keeping your data in the 60s, we can make sure your data is disposed of or transferred securely, safely and all within the correct legislation and compliance. If you would like any more information regarding our services, don't hesitate to get in touch with our friendly team – who aren't afraid of a CD ROM or a floppy disk!