Reducing your company's carbon footprint: How ICT Reverse can help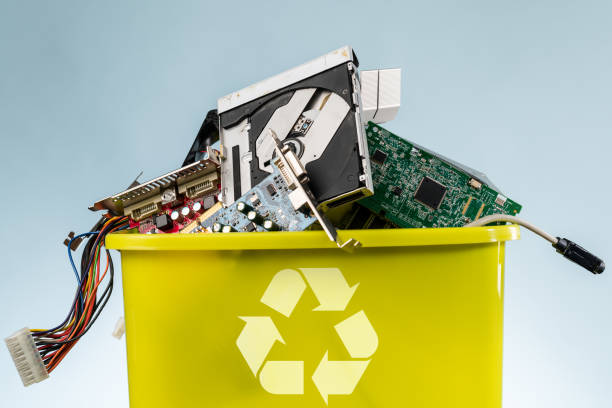 Everything we do as an individual or a business leaves a carbon footprint – a measure of the carbon dioxide released into the atmosphere as a result of your actions.
There's a host of factors that affect the size of your carbon footprint and there is a lot we can do to reduce our carbon footprint with responsible IT Asset Disposal (ITAD) strategies being something where businesses of all sizes can make a big difference and how we, at ICT Reverse, can help.
A business's IT needs will change as it grows and develops. But with IT accounting for a large proportion of the world's greenhouse gas emissions, it's important to react to these changing needs in the most environmentally friendly way possible. Establishing a lifecycle management plan is the first step to doing just that. Rethinking how you decommission data centres and dispose of your redundant IT equipment is essential to reducing your company's carbon footprint and ICT Reverse can help you do this.
Minimising e-waste
As discussed previously E-waste poses a huge risk to the environment. IT equipment contains a wide range of potentially dangerous elements, from metals that can cause harm to humans, to chemicals that can pollute soil and water systems.
It is important therefore to make a conscious effort to reduce our global production of e-waste, which means looking into other avenues of disposing of redundant IT equipment. A well-established IT asset management plan opens up opportunities for the resale, reuse and recycling of your old equipment.
Resale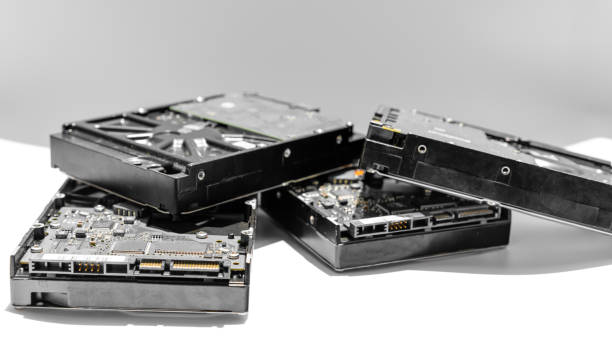 Reselling or refurbing your redundant IT equipment is the ideal ITAD solution, if possible. Perhaps a computer is broken, or it no longer fulfils your company's needs. Sometimes a simple refurbishment or hardware upgrade is all you need to find a use for it, even if that's in another department of your business. Investing in repairs and refurbishment doesn't just reduce your company's carbon footprint, it also reduces your outgoings, as repairing for reuse is almost always cheaper than buying a new device.
Not only do you avoid landfill, you can also offset the cost of new IT equipment. But resale isn't as simple as putting your computers on eBay and waiting for a buyer. Firstly, you need to ensure that all data is erased from your assets to minimise the risk of a data breach, something ICT specialises in. Data security is one of the greatest concerns to many companies and computer users when disposing of their redundant IT equipment.
At ICT Reverse, we understand the importance of secure data erasure, and offer a hassle-free data disposal security service to provide peace of mind and guarantee that your sensitive data is managed and erased safely. Data erasure tasks can be used to remove sensitive data from hard drives and is often an important factor to most business' security processes. We offer comprehensive hard drive destruction services that ensure your data is completely destroyed and 100% irretrievable.
This offers you protection from data breaches and reduces the risk of financial and reputational damage arising from fraud or litigation. Our solid-state drive (SSD) and hard disk drive (HDD) destruction services are undertaken fully in line with all GDPR legislation and industry certifications. Our new sustainability initiatives mean we are proud to offer green IT disposal alongside our network partner Circular Computing™.
Recycling
Unfortunately, there are some situations in which it is not possible to resell or repair your IT assets. But that does not mean they need to be sent to landfill. There may be certain components suitable for recycling, whether that's using its parts to refurbish a broken device or otherwise. Once again, ICT Reverse, as a highly respected ITAD business, can offer valuable advice as to which is the best route to take.
Reducing global demand
Whichever of these options you take, reselling, reusing and recycling redundant IT assets reduces overall global demand for new products. This reduces your company's carbon footprint, as it means fewer fossil fuels are required to meet global demand for IT products.
Why Choose ICT Reverse for Your IT Recycling Needs?
At ICT Reverse, we understand how important peace of mind is and know it is crucial you find a trustworthy IT recycling company to deal with your IT equipment in a secure manner while reducing your carbon footprint wherever possible at the same time.
As one of the market leaders in ITAD and reverse asset management, we hold the necessary licenses and permits to securely collect your hardware and data-bearing items from any international location, as well as process, treat and dispose of any redundant equipment.
We provide dependable and safe reverse logistics and data erasure services that are backed by our many accreditations, such as our ISO 9001 and 14001 and Cyber Essentials Plus. These accreditations show our dedication to staying ahead of the strict requirements of the IT disposal sector by providing the best services possible.
At ICT Reverse, we believe in sustainability and in reducing environmental impact, so we're committed to recycling IT equipment, including mobile phones, in an eco-friendly way. We operate a zero percent landfill tolerance policy and work with Circular Computing which means your laptop disposal could result in five trees being planted for every laptop collected. Find out more about our sustainability partnership here.
We can also offer site audits, decommissioning, pack and wrap services and next-day collections, meaning that arranging for IT equipment disposal and recycling of your redundant computers and mobiles has never been easier or more reliable.
Our expert advisors will offer you the latest advice and guidance on protecting your data, GDPR, electronic recycling, e-waste, legislation and much more.
Since 2001, ICT Reverse has developed a wealth of experience and constantly strive to be at the forefront of technological and legislation changes within the industry. No matter what your enquiry, we are happy to assist.
If you want any advice on how ICT Reverse can help you please contact us on 01524 580900.