Protecting Your Data: The Perils of Unsafe Hardware Disposal
Data destruction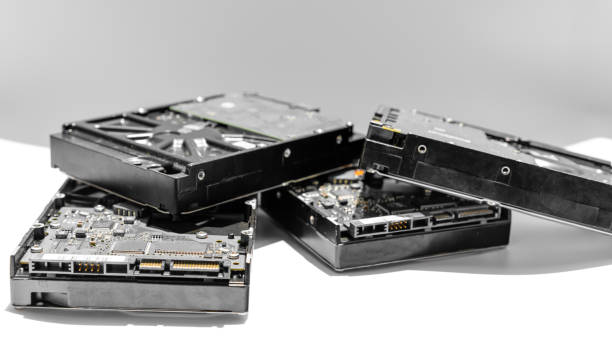 The ever-evolving technology landscape and the need to have the latest equipment means many businesses are faced with the challenge of disposing of their outdated tech to stay ahead, whilst still protecting their data.
While this is true all businesses must also remember that protecting your data has never been more important. As a result, when choosing an IT asset disposal partner, you'll need a trustworthy partner to take away not only your surplus items, but also take away the stress and concern of whether your data has been securely erased.
That is where ICT Reverse comes in. Our award winning, fully accredited IT recycling services will ensure your devices are disposed of to the highest security standards, so your data stays yours.
And as sustainability is one of our core business values, we're committed to ensuring all of our operations are WEEE compliant and contribute to a better environment, preventing unnecessary landfill and reusing or re-purposing equipment wherever possible. That way you know your old data-bearing equipment is safely disposed with the sanctity of our planet in mind.
 A quick, cheap, or free IT recycling service might tempt some smaller, cash-strapped companies but without the guarantees that ICT Reverse provide you in relation to protecting your data are undoubtedly leaving yourself open to unscrupulous individuals. 
The Perils of Unsafe Data Disposal
Your old business machines may still be of great use to someone else looking to find out more about the company or your clients for malicious or illegal purposes.

Old customer databases, financial records, minutes, and 'dead' saved passwords that still work are a goldmine for unscrupulous hackers. Historic but relevant information about your company can be used in corporate espionage, identity theft, financial fraud, and phishing scams.

Old, inactive user accounts might be used to hijack your servers to send spam emails, spread encryption-locking ransomware through your networks, steal up-to-date files, or compromise a brand (or personal) identity and your reputation by posting malicious content on social media.
Just because a machine breaks, becomes outdated and incompatible, or has its operating system cleansed or removed, it DOESN'T mean that confidential and valuable data has been erased.

Storage media is designed to keep files intact indefinitely if left untouched. Sensitive digital data may still be recoverable, even if it's been 'deleted' manually. The files are held in the hard drive's virtual 'table' until overwritten by new data. If this didn't happen, they could be retrieved. Apps such as browsers can also save data and documents, letting them slip through the net.
In today's business world where matters of IT security and data protection have never been more important, it's essential your business's data security infrastructure is completely impregnable. When it comes to removing key data from old hard drives, deleting files represents only a surface level solution – one that can be easily overcome by anyone with computer systems expertise.
We offer comprehensive hard drive destruction services that ensure your data is completely destroyed and 100% irretrievable. This offers you protection from data breaches and reduces the risk of financial and reputational damage arising from fraud or litigation. Our solid-state drive (SSD) and hard disk drive (HDD) destruction services are undertaken fully in line with all GDPR legislation and industry certifications, while our new sustainability initiatives mean we are proud to offer green IT disposal alongside our network partner Circular Computing™.
Data Sanitisation and IT Asset Disposal with ICT Reverse
Data security is one of the greatest concerns to many companies and computer users when disposing of their redundant IT equipment.
At ICT Reverse, we understand the importance of secure data erasure, and therefore offer a hassle-free data disposal security service to provide peace of mind and guarantee that your sensitive data is managed and erased safely.
Data erasure tasks can be used to remove sensitive data from hard drives and is often an important factor to most business' security processes.
We offer data erasure services for items including:
Mobile phones
PCs
Laptops
Servers
Networking Equipment
Tablets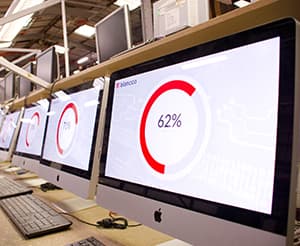 The only way to permanently destroy data, without physically destroying a computer hard disk, is by overwriting the existing data across the entire hard drive and resetting the file size to zero.
Working with Blancco, the global leader in data erasure and secure data destruction software, ICT Reverse guarantees to every customer that their data is managed professionally and securely when electronic data erasure is undertaken.
Any device that fails the Blancco process will have the hard drive removed and shredded using our hard drive shredding services to ensure complete data destruction.
Following the process, you will receive a full Due Diligence Pack including all the necessary certification to demonstrate that you comply with the latest legislation in the event of an Environmental Audit.
If you are looking to optimise your data security and make your data disposal 100% fail-safe contact one of our friendly Account Managers on 01524 580900 for advice.