Why Secure Recycling of Your Old IT Equipment is Essential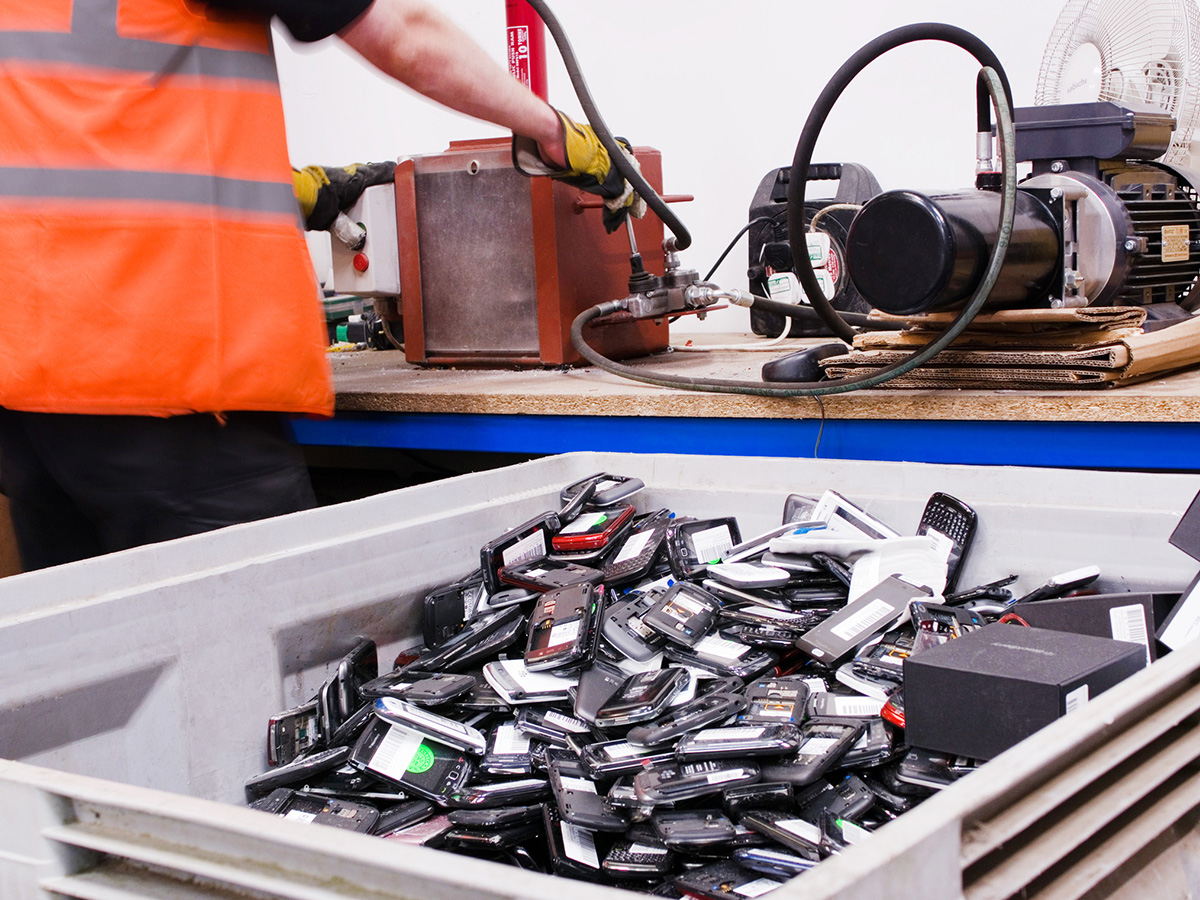 In this digital era, all of the information about a business can be found on electronic devices and that is why secure recycling of your old IT equipment is essential. Businesses invest in digital storage devices instead of the old ways of storing data on paper. There isn't a doubt that such modern systems are beneficial for the environment as they also reduce paper usage. However, there are some risks like e-waste generated from digitalisation and secure recycling is one way to counter them.
As all of the sensitive information is available in the hard drives of your computers, when you send them off for IT equipment recycling, anyone can retrieve the data and misuse it. A company cannot afford to lose their sensitive data such as bank account details, customer details and passwords as it would be harm their reputation and possibly lead to a major fine.  
What Is Secure Recycling?
Basically, secure recycling means that when you send off your old electronics for recycling the data will be cleared and hard drives will be shredded to make sure that your information cannot be collected from the remains.
Malicious individuals can access your data even after you have disposed it and that is not a secure data recycling option. All businesses need to ensure all their old equipment is secure recycled to make sure that data does not end up in the wrong hands and create problems.
Methods Of Secure Recycling and Data Destruction
You can choose a method that will be used for secure recycling and data destruction based on the type of your devices, the extent of sensitivity of your data and other such factors. A company cannot afford any data breaches and that is why selecting the right method to securely dispose of your electronics is essential. It is also important to perform risk assessments to analyse how to avoid any other data breaches and safe your information.
Here are some of the secure data destruction methods that ICT Reverse offers.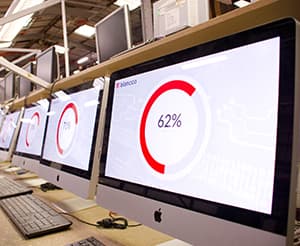 Data Erasure
Data security is one of the greatest concerns to many companies and computer users when disposing of their redundant IT equipment.
At ICT Reverse, we understand the importance of secure data erasure, and therefore offer a hassle-free data disposal security service to provide peace of mind and guarantee that your sensitive data is managed and erased safely.
Data erasure tasks can be used to remove sensitive data from hard drives and is often an important factor to most business' security processes.
Data Shredding
Data shredding provides privacy and peace of mind. With help from the data shredding service experts here at ICT Reverse, you can prevent your business' data from falling into the wrong hands, protecting yourself and your customers from fraud, litigation, and reputational damage.
Do you have a stockpile of old hard drives you no longer need – such as hard disk drives (HDDs), solid state drives (SSDs), or linear tape-open (LTO) data tapes? Our data shredding experts will dispose of them securely and responsibly in line with all relevant data protection legislation and industry certifications. What's more, thanks to our sustainable approach, zero waste will be sent to landfill.
Data Destruction
Data destruction refers to the shredding or crushing of unwanted data-bearing assets. We offer a hassle-free removal and guaranteed data destruction service to companies nationwide, either on-site or at our approved facility.
Our aim is to exceed your expectations of service and security by providing an auditable trail and ensuring the certified destruction of your confidential waste. When using certified data destruction services, you are physically destroying your hard drives, mobile phones and IT equipment. By doing so, ICT Reverse can ensure that the information stored on your data-bearing assets is unrecoverable.
Destruction services won't just protect your data, they will also give you the peace of mind of knowing that your confidential information is safe. Our destruction process is fully compliant with relevant legislation, including environmental laws.
Why Is Secure Recycling Necessary?
Introducing new technologies means the company will have to get rid of the old electronics. Some companies choose the option for IT recycling but the question of keeping their data secure still remains. The old machinery cannot just be thrown away because it contains all the information and sensitive data of the company. To make sure that such data doesn't reach any wrong hands, one must be aware of the dangers and securely dispose of the old IT equipment.
Secure data destruction is not as easy as one may think because it involves a lot of methods to get rid of the data and make sure that it cannot be recovered by any chance and that is where ICT Reverse can come in and give you the advice you need.
Where to Get Secure Data Destruction Services From?
If you want secure services for data destruction then ICT Reverse does not just offer IT recycling but also secure data destruction so that you don't have to worry about any data theft that might be a threat to the integrity of your company.
All you have to do is to contact our team of account managers with any queries you may have. They will be only too happy to help and give you all the assurances you need that your data destruction is performed in the correct manner and give you the paperwork to confirm this.
Conclusion
IT recycling is an important phenomenon for our ecosystem but we must keep in mind that data destruction is essential for the security of a company.
Secure recycling is only possible with proper data destruction and physical hard drive shredding. You must get these services from a reliable company like ICT Reverse where you are sure that not just your data will stay secure but the environment will also be safe.