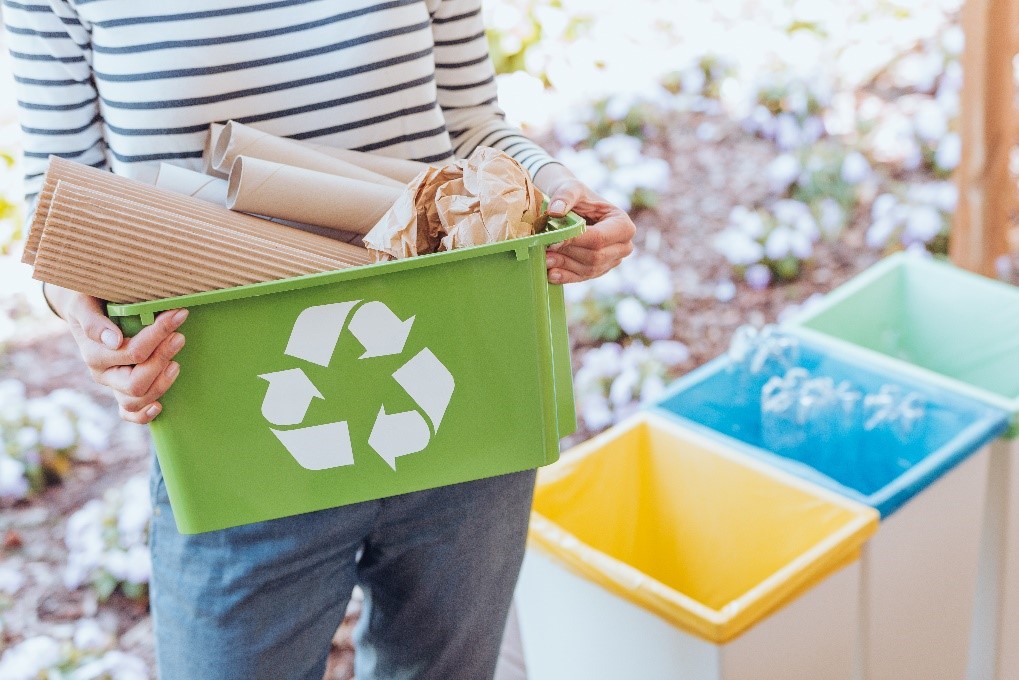 Nowadays, going green isn't just a smart marketing technique used to identify one company from its competitors; it's expected. Proper recycling, paper-free businesses, renewable energy sources – these are all things which are becoming more and more commonplace in the working world and in the upcoming years, your company might start to stand out negatively if you're not acting eco-friendly.
We can help you on your journey to go green with our safe and eco-conscious IT recycling, and this blog will help with lots of hints, tips and initiatives that you can use to start marketing your business as green.

Recycling with ICT Reverse
We apply green thinking to the very core of our business, as we are fully committed to our 0% landfill and 100% data destruction policies. This means that when you recycle your business' technology with us, you can trust that our actions are responsible and in the best interests of planet Earth.
We hate waste, so we also aim to provide a hassle-free service with our device pick-up services for complete IT asset management services. If you've recently invested in new technology and need to recycle old and outdated PCs, smartphones or laptops, you can trust us to get the job done with efficiency.
EcoRenew
We are a part of the EcoRenew Group which has influence in a variety of countries across the world, from Japan to Australia and over to the UK. EcoRenew has various business aims to help participating companies expand, but they are also very innovative when it comes to green thinking.
Focusing on sustainability, the EcoRenew Group implement strategies to help co-operating businesses attain eco-friendly goals. They look towards creating profitable sustainability by reducing energy expenses, reducing waste expenses and reducing materials and water expenses.
It runs deeper than the materials used in the process, though, as employees also matter in a green company – improving staff retention rates and thereby reducing hiring and attrition expenses is also very important because it reduces the waste that would be incurred by training up staff who aren't going to stick around with your business or industry.
Going Green
Starting your journey towards a green business often requires lots of small changes to the way you currently run your business, but first and foremost it is a new mindset; going green means being prepared to be innovative, as well as scrupulously criticising every aspect of your current business and asking the question – can we do this better?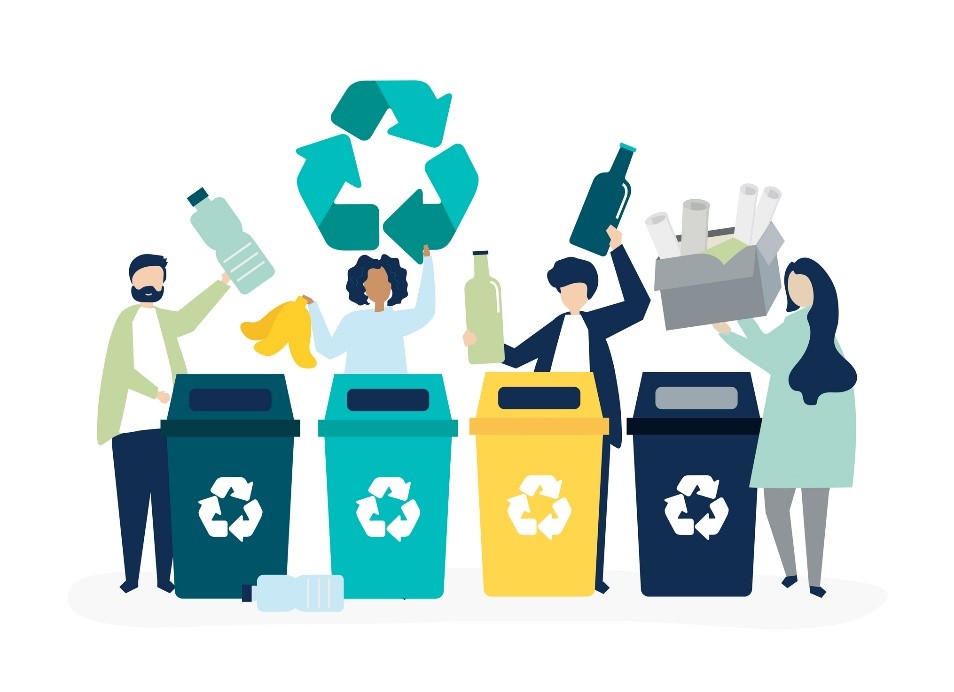 One of the most obvious problems in most businesses can be with their physical waste output, even in a paperless business. The snacks and products consumed by staff at work can quickly amount to a pile of waste. This waste can be easily avoided with some business-wide education about waste, followed by moving from single-use items to bulk buying with reduced packaging.
For example, switching out single-use coffee pods for a large tin will reduce a lot of waste, as will encouraging your staff to use recycling bins. If you feel that your business is too small to make the most of recycling bins, why not team up with nearby businesses for waste collection?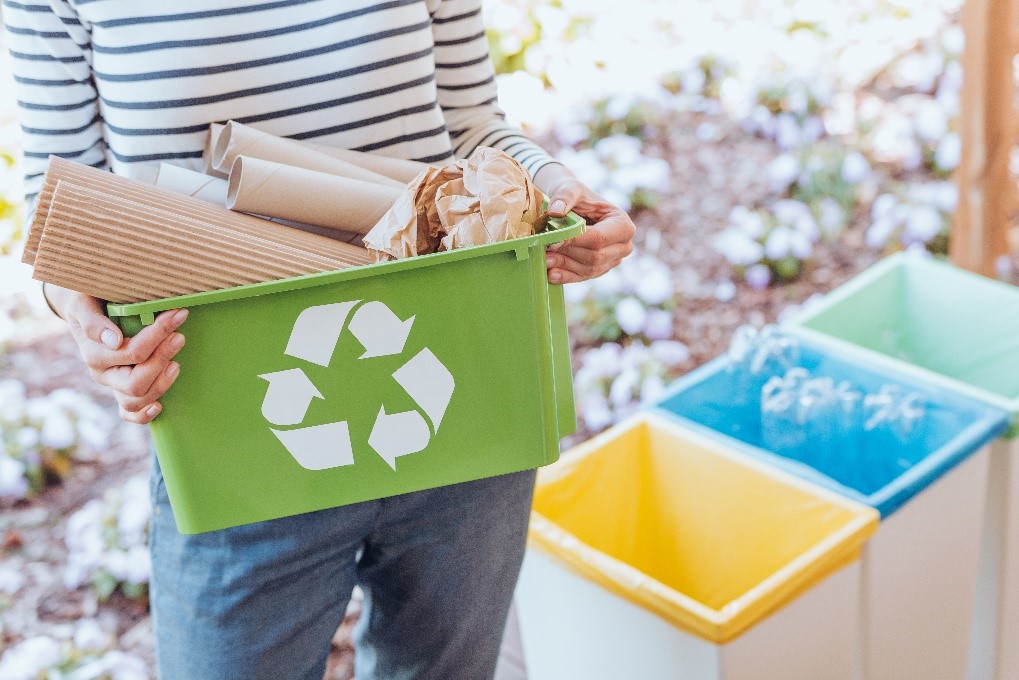 If you are having a huge office renovation, then you should consider the value of the things you are throwing away before it goes in general waste – can that unwanted patch of carpet be donated to the local homeless? Are those surfaces and goods truly of no use to anyone? Once you start applying this mentality to your process, you will find your business becoming far more efficient with its resources.
One of the best things you can do is to recycle your company's electronic waste. The Telegraph reported in 2017 that e-waste was the world's fastest growing waste problem, with each Briton throwing over 20kg on average each year. This is distressing because many electronics contain valuable metals that should be recycled, therefore, by employing an eco-responsible mindset in your company, you could help to prevent expected rises in e-waste of 17% by 2121.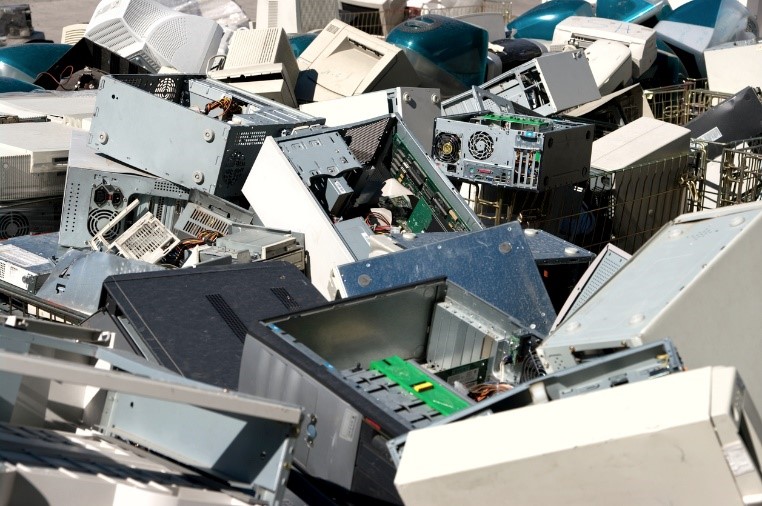 Going green isn't something you should do alone, share your accomplishments online and encourage fellow companies and businesses to step up and save the planet. If you have electronic waste that needs disposing of safely and responsibly, why not contact us for more information about our services?