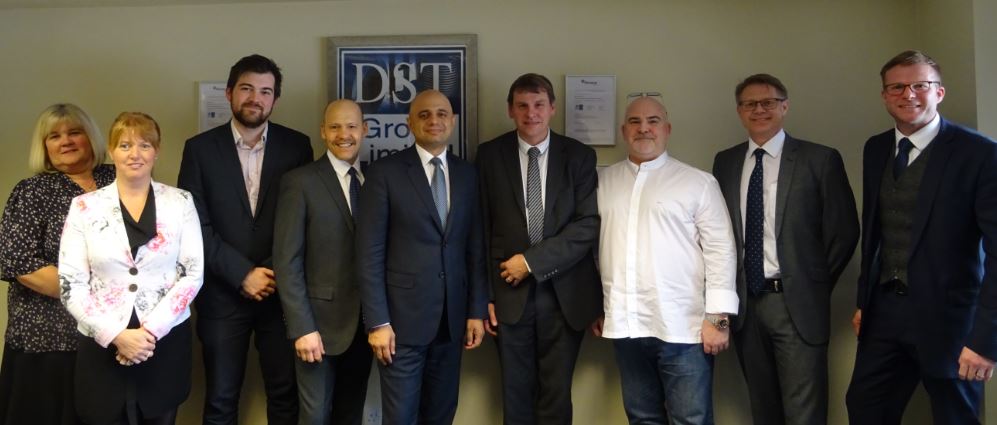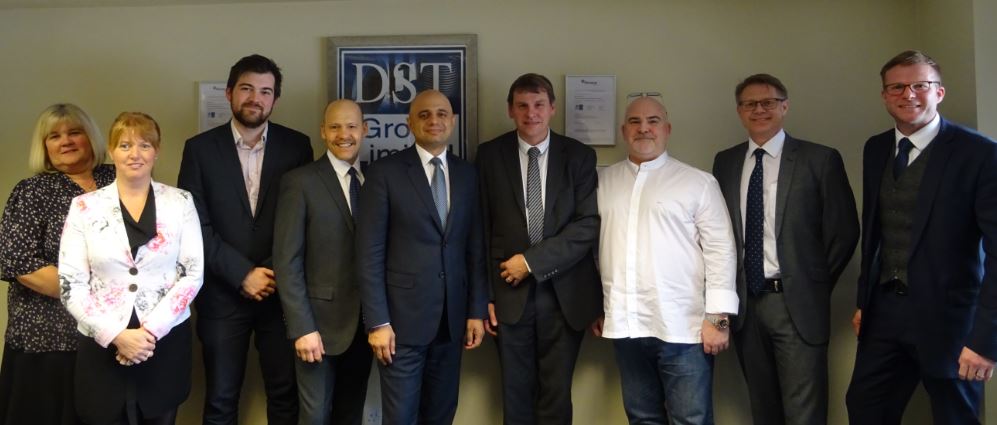 On Thursday 30th March, David Morris MP and the Secretary of State, Sajid Javid MP hosted a roundtable of Morecambe and Lunesdale businesses to discuss David's idea of an Enterprise Zone.  The meeting was hosted by DST group at their offices in Morecambe and Compliance Director Ken Parker was delighted to attend.
Speaking after the meeting Secretary of State for Communities and Local Government Secretary Sajid Javid MP said:
'There are already three Enterprise Zones in Lancashire but David makes a good point that there isn't one in the north of the county. I've come here to listen to the case. We can't promise anything at this stage but it's absolutely right that David builds the evidence and shows support for this proposal. David is clearly a successful campaigner, having secured funding for the transformative M6 Link road, and I am always keen to hear from him about what more can be done to build on Morecambe's enormous potential.'
David Morris MP said:
'I am delighted to be able to host a roundtable with Sajid Javid to discuss the Enterprise zone proposal. Sajid was able to hear from businesses locally about our need for more land availability to allow businesses to grow on the back of the M6 Link road. The meeting was hugely positive with businesses showcasing their positive plans for the future.'
Group photo: L to R Karen Hetherington (Exco Industries Ltd) Jo Lingwood (Lingwood Security) Charlie Edwards (Conservative Candidate for Morecambe South), Stuart Morris (Conservative Candidate for Morecambe Central), Sajid Javid MP, Andrew Gardiner (Conservative Candidate for Heysham), Russell Sanderson (DST Group), David Morris MP, Ken Parker (ICT Reverse).