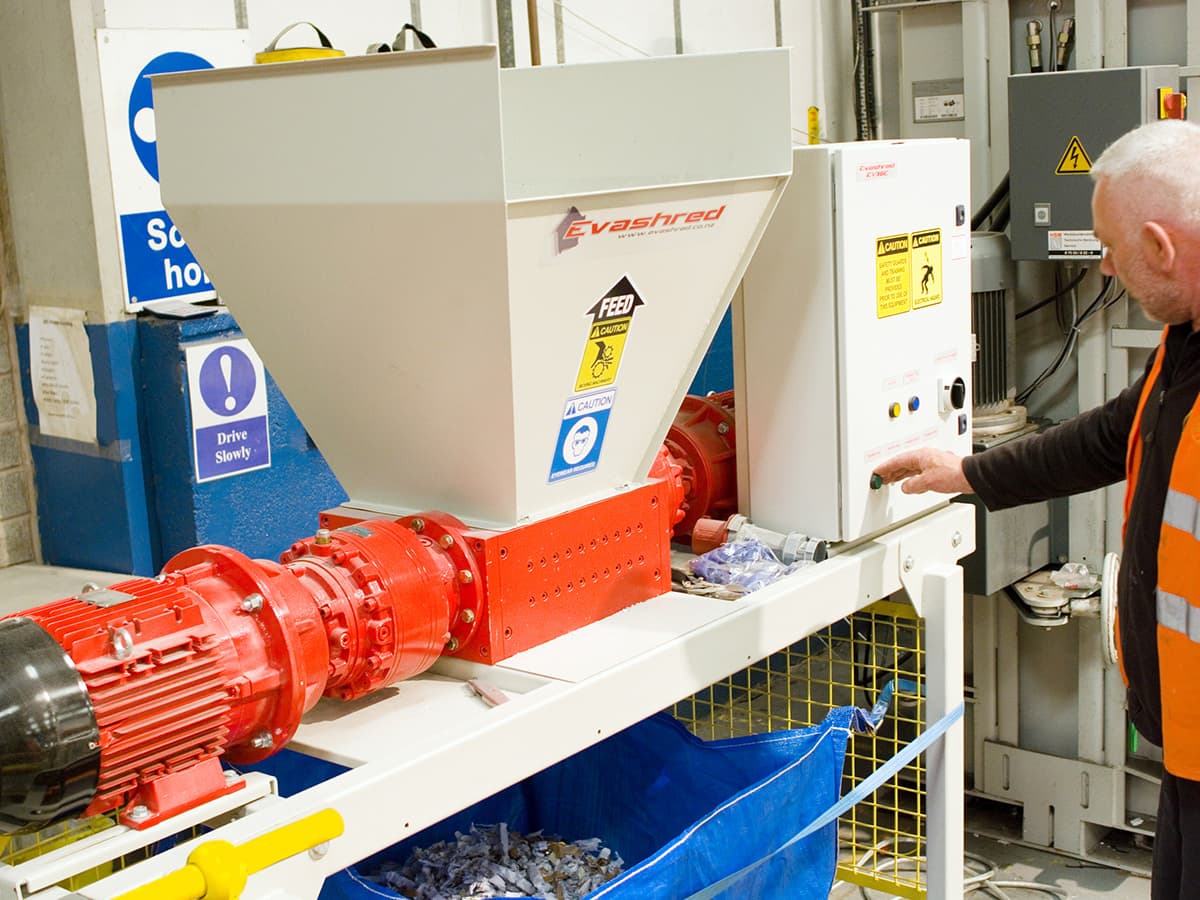 A brand new EV30 hard drive shredding machine has arrived at the ICT Reverse headquarters in Morecambe, boosting productivity and paving the way for future growth.
In response to a surge in customer demand for a quick, compliant method of destroying data tapes and hard drives, ICT Reverse seized the opportunity to upgrade their existing data shredding machine to the impressive EV30.
The new piece of kit has already boosted productivity allowing the data destruction team to comfortably shred up to 600 hard disk drives per hour, much to the delight of customers.
With a variety of shred widths to choose from, ICT Reverse can guarantee to customers that their confidential data can be safely destroyed in compliance with the latest legislation.
Thanks to the compact design of the EV30, the equipment can also be easily be loaded onto a vehicle for additional use as a mobile shredder should the customer require on-site shredding at their premises.
Commenting on the investment, ICT Reverse's Managing Director Craig Smith said: "After enjoying robust growth over the past 16 years we identified that the next challenge was ensuring we had the technological capacity to fulfil new contracts. With assistance from the new EV30, we can comfortably keep up with customer demand whilst expanding our services into new sectors".
For more information, please don't hesitate to contact our team.