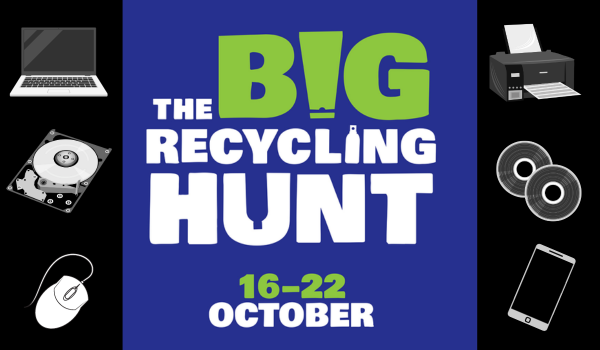 It's National Recycling Week!
It's the one week of the year where retailers, brands, waste management companies, trade associations, governments and the media come together to achieve one goal: to galvanise the public into recycling more of the right things, more often.
This year's theme is 'The Big Recycling Hunt', focusing on those items such as tech that can be recycled but are often missed!
This year Recycle Week is celebrating its 20th anniversary and will be inspiring children, families and whole communities to get involved.
What can ICT Reverse do for you?
ICT Reverse is one of the UK's largest companies dealing with e-waste.
E-waste is all discarded electronic appliances such as mobile phones, computers, and televisions.
Committed to our 0% landfill and 100% data destruction policies, we collect and safely dispose of redundant IT equipment whilst ensuring all data remaining on equipment is sanitised completely, securely and legally.
Operating across multiple sectors, we work with:
Distributors and resellers
Corporate clients
Mobile network operators
Charities
Educational establishments
Public sector
If you'd like to get stuck into National Recycling Week, get in touch and one of our friendly Account Managers will arrange a collection.