ICT Reverse Staff to Take on St John's Hospice Challenge in September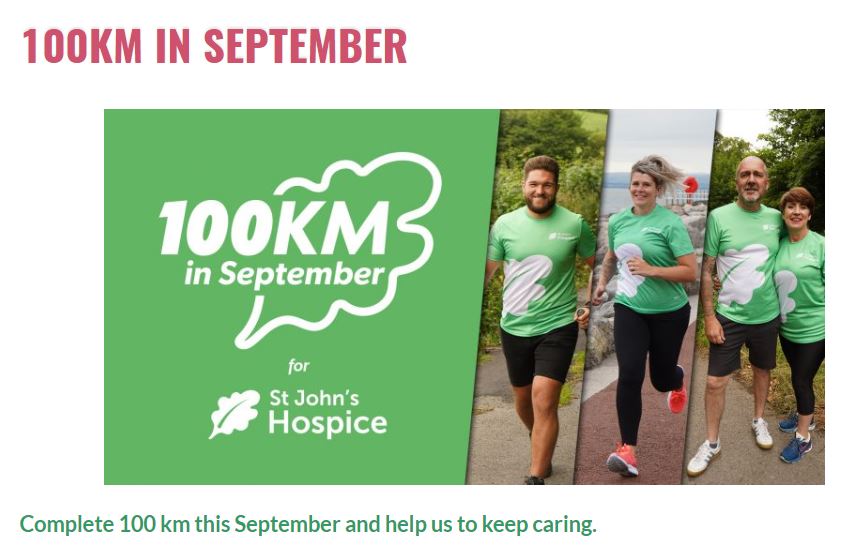 Staff at ICT Reverse are coming together to take on a charity challenge.
St John's Hospice in Lancaster has set the fundraising challenge for people to walk, run or swim 100km (roughly 60 miles) in the month to raise funds for their amazing work.
It is the latest ICT Reverse fundraiser for the Hospice after staff took part in a sky dive that raised more than £4,000 for the Hospice in 2021.
Managing Director of ICT Reverse, Craig Smith, said: "We are always looking for a charity challenge for our staff to take part in and this one seemed idea.
"We have raised money for the Hospice and a number of other local charities over the years and we are all set for this one which will benefit a cause that is close to the hearts of many of our staff."
Around one third of the Hospice's funding is from the NHS, for the remaining two thirds they rely on donations from our amazing community. Every penny raised makes a difference to their work, enabling the charity to work 24 hours a day, 365 days a year offering care, compassion and support during one of the most difficult times people face. The fundraising will help them fund a range of services in the Hospice and in patient homes across North Lancashire, the South Lakes and areas of North Yorkshire.
If you would like to support the charity please see their Just Giving page for the event which is at www.justgiving.com/campaign/100kminseptember