ICT Reverse win two Apprentice Awards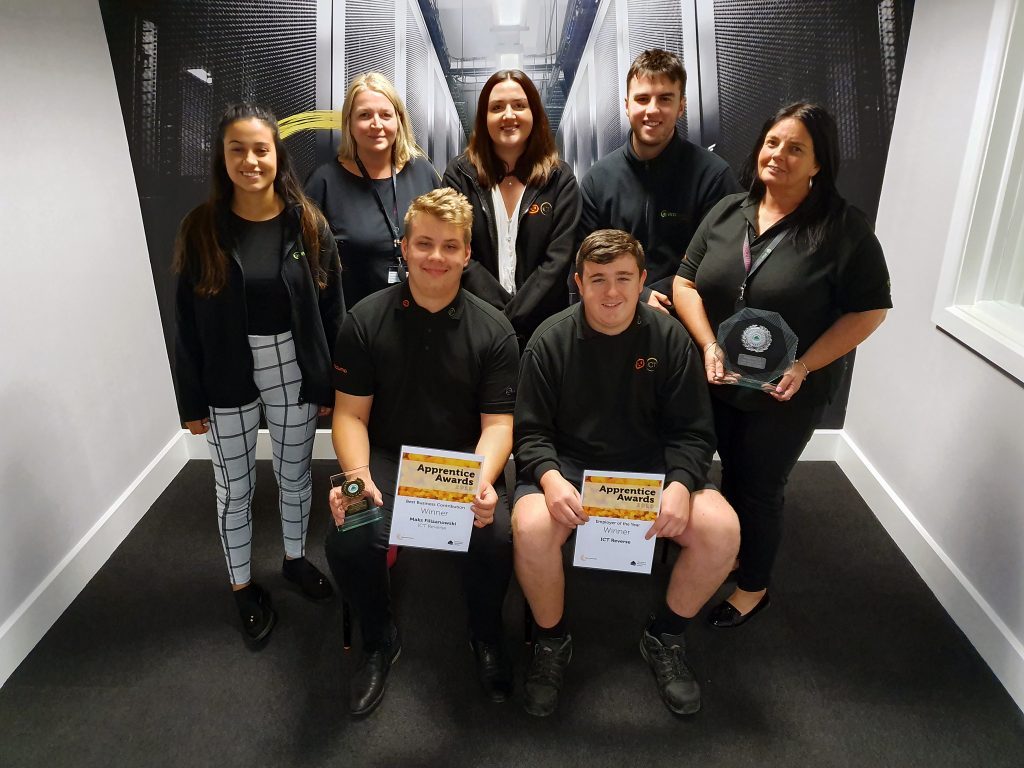 We were delighted this week to be invited to Lancaster & Morecambe College Apprentice Awards 2019 to celebrate local apprentices, including our own. We were very proud to find out that we won 2 awards; Best Business Contribution, by our fab apprentice Maks and also for Best Employer!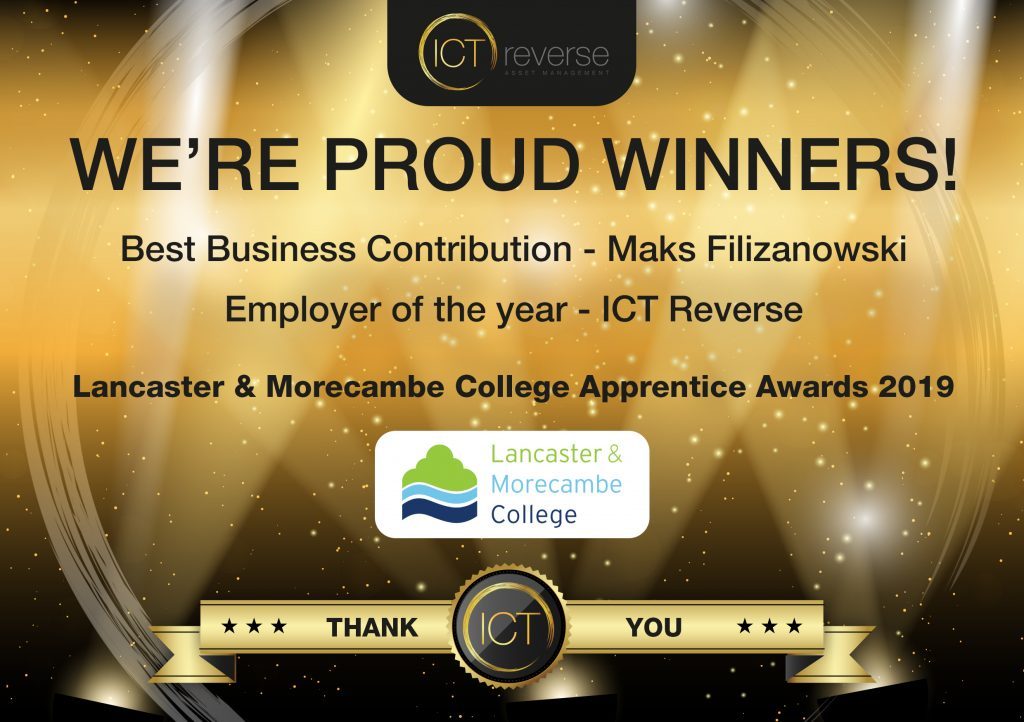 Claire Martin, Corporate Support Manager at ICT Reverse, and manager and mentor of our apprentices, was really proud of Maks, the team and how the company support apprentices. She said, "Maks joined us nearly one year ago as a Corporate Support Apprentice and has been a valuable asset to both the company and the Corporate Support Department. Maks has proved himself to be a hardworking, dedicated employee who has gone above and beyond what is expected from an apprentice."
"ICT Reverse has over the past 12 months worked closely with Lancaster & Morecambe College enrolling 5 apprentices on both Business Administration and Warehouse apprenticeships. It is an honour and a very proud moment to receive the employer of the year award."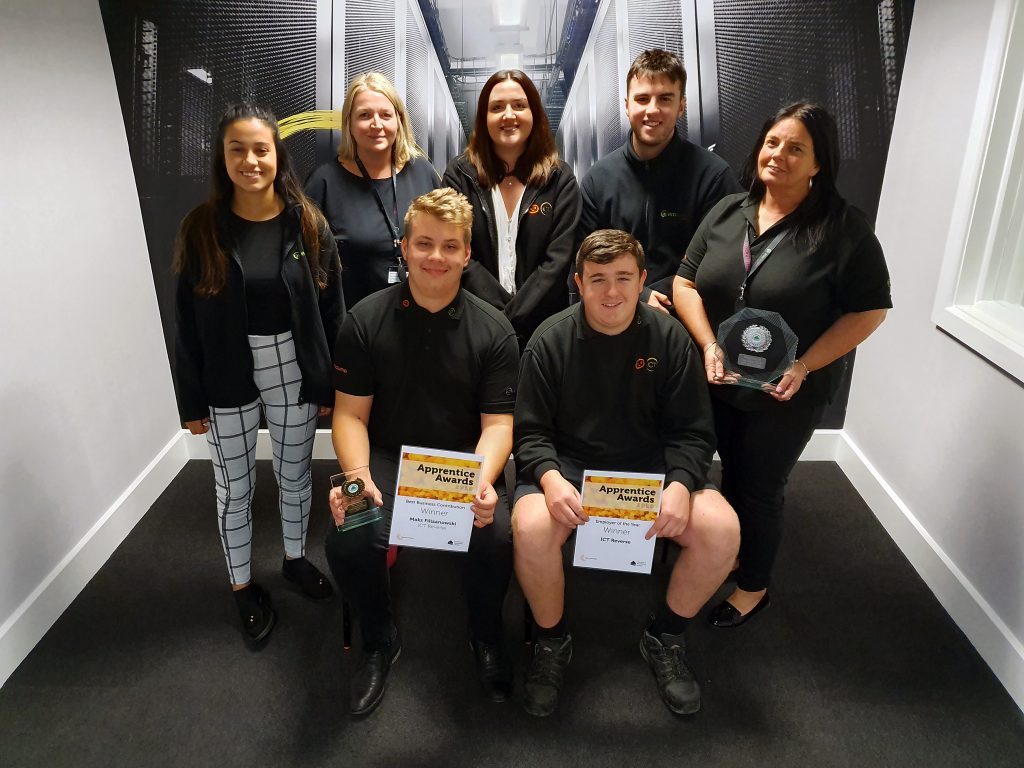 Leeanne Grayston-Aldren, Business Training Consultant at LMC Business said, ""Choosing the winners for all of our Apprenticeship awards is always a difficult decision as we receive so many exceptional nominations. Employer of the Year is no exception as this award is nominated for by Apprentices, Assessors, Training Coordinators and the Employer Engagement team, so we receive a large quantity of worthy nominations. What stood out to the panel with ICT reverse was their enthusiasm as an employer to support, nurture and empower their apprentices to develop and become the workforce of the future. They encourage them to upskill at every opportunity and will always encourage and invest in them to attend any additional training available to ensure they have the opportunity to grow and flourish as not only an individual but as a team player as well."
Well done to Maks, and all the apprentices, and to the wider team at ICT Reverse who work well together to make it a great environment to learn and develop.