ICT Reverse helps Morecambe Football Club improve its sustainability goals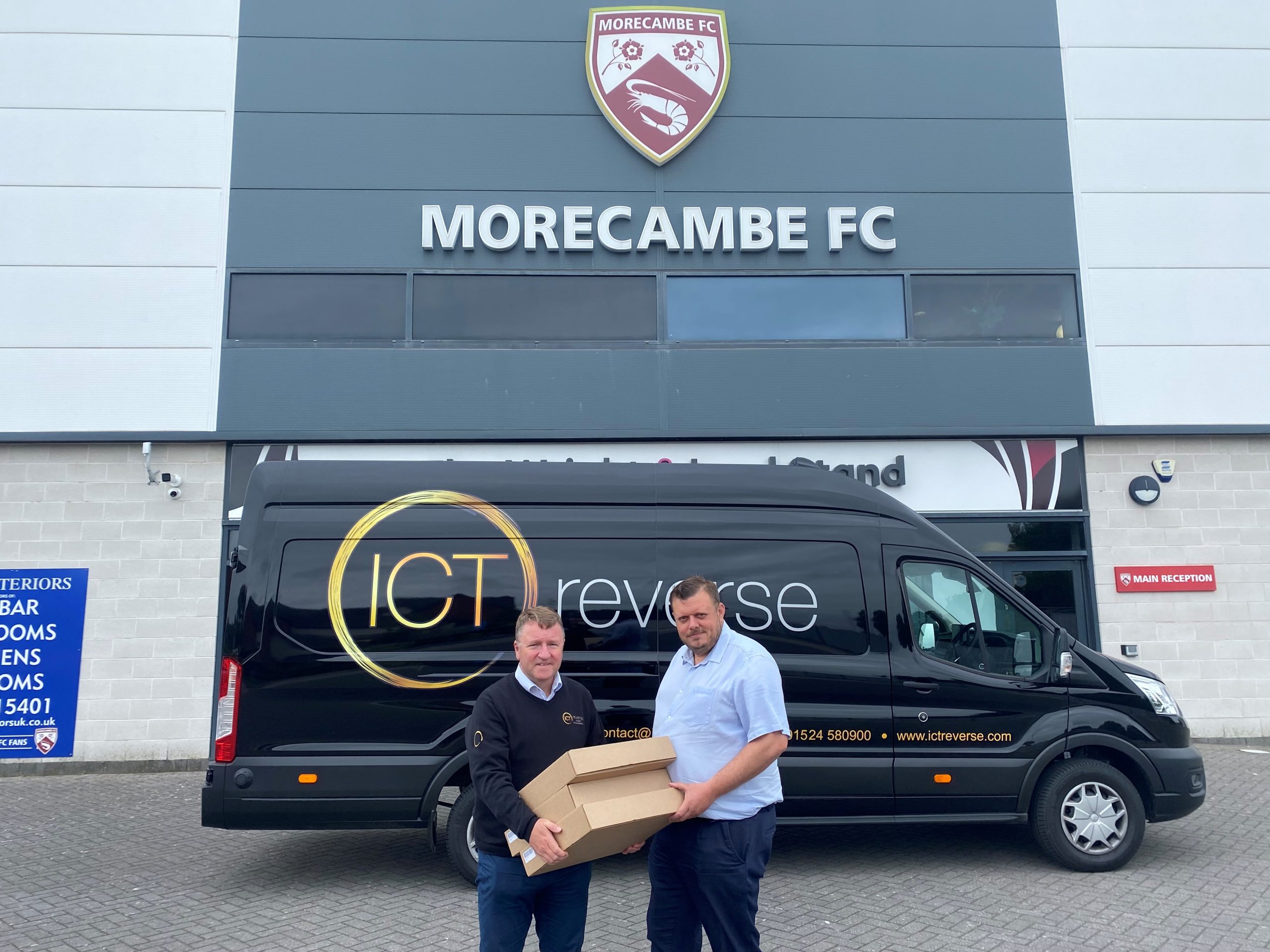 ICT Reverse is helping Morecambe Football Club further its sustainability goals by becoming their official IT disposal partners to help drive the Shrimps' sustainability strategy in line with the EFL's latest directives.
In a first for football, the EFL has joined forces with GreenCode, the new environmental accreditation scheme born from the work of environmentalist Dale Vince and the team at Forest Green Rovers, who have become recognised by the United Nations and FIFA as the world's greenest football club.
ICT Reverse, based on White Lund Industrial Estate, is widely recognised as one of the country's leading IT disposal experts and has more than 15 years' experience in supporting businesses dispose of their old equipment in a sustainable and ethical way.
It has worked with the club for a number of years and supplied them with recycled IT equipment but the latest move takes the partnership a step further.
Stronger
Martin Thomas, the Shrimps' Commercial Manager, said: "In October last year the EFL launched a new scheme encouraging all clubs to improve their environmental practices and operations. Our links with ICT Reverse will help us develop our plans and make us stronger.
"We all recognise that climate change is one of the biggest challenges facing mankind today and therefore it is vitally important that the club takes steps to improve and minimise our environmental impact. We are looking at a range of practices and our work with ICT Reverse is an important part of our sustainability plan.''
Graham Elleray, Head of Marketing for ICT Reverse, said: "Disposing of old IT equipment in a sustainable and ethical way is becoming ever more important to all firms.
"ICT Reverse has been working in this field for more than 15 years locally, regionally and nationally and has the expertise to help any business develop its sustainability practices in this area.
"We have been working with the club for a number of years and forged a really good relationship and are delighted to be recognised as their official IT disposal partner.''