ICT Reverse delighted to support "spectacular" Festival of the Earth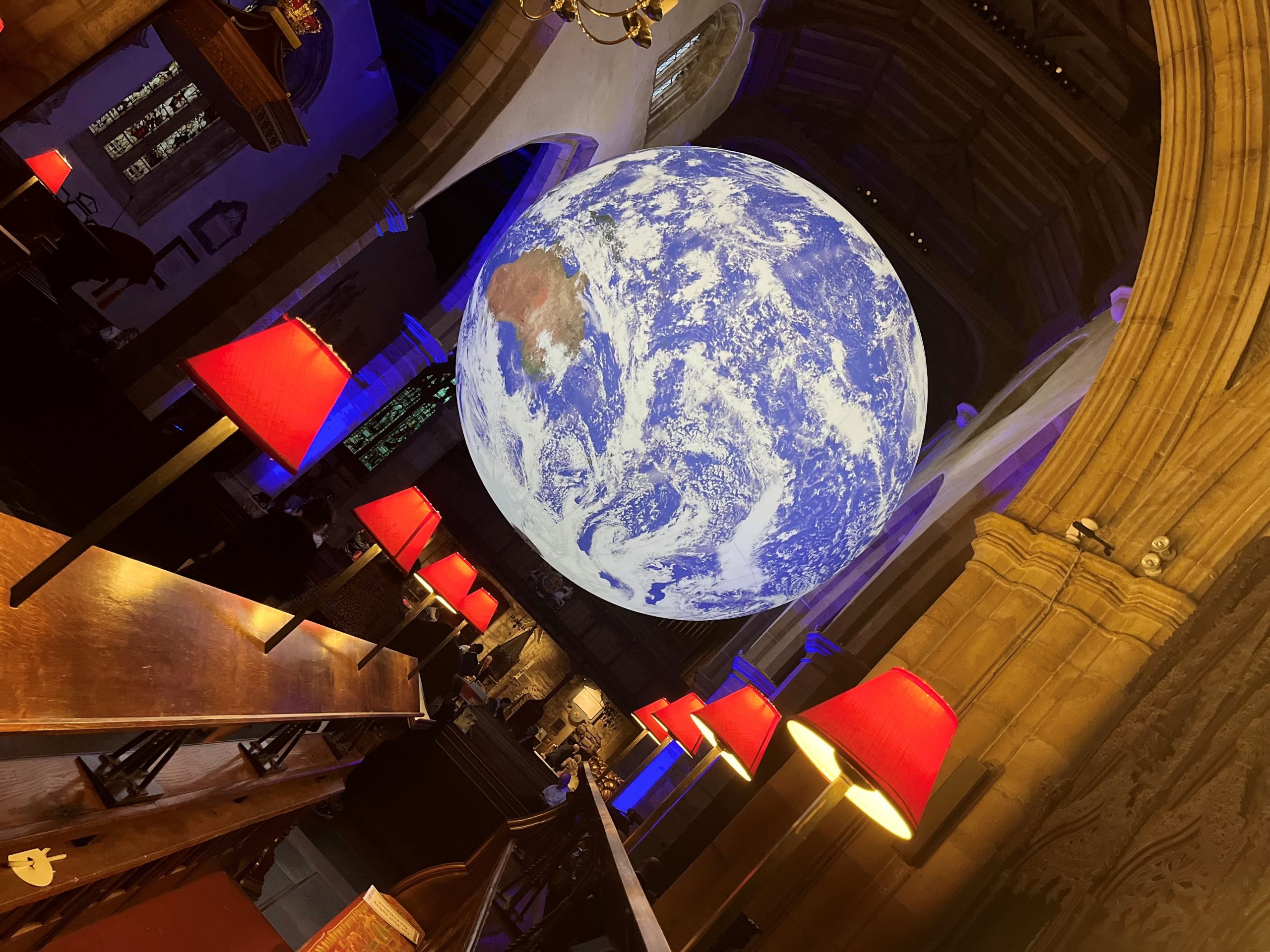 ICT Reverse has been thanked for playing its part in bringing a spectacular piece of artwork to Lancaster which goes on display to the public this today (Friday, June 24th).
The company is one of several local firms to sponsor the Gaia Festival of the Earth which takes place over the next four weeks at the historic Lancaster Priory.
'Gaia' is a spectacular and thought-provoking replica of our planet featuring detailed NASA imagery. Measuring seven metres in diameter and backed by an atmospheric soundtrack of music, noises and voices, it will be on display in the Priory next to Lancaster Castle until July 17.
It is the work of renowned artist Luke Jerram, whose 'Museum of the Moon' installation came to the Priory in 2019.
The Vicar of Lancaster Priory, the Reverend Leah Vasey-Saunders, said she was hoping up to 100,000 people would see Gaia and attend a wide series of events.
She said: "I think if we were to simply triple the numbers that came last time, because we've got this for so much longer than we had the Museum of the Moon, we'd be looking at about 100,000 visitors, or just under that.
"It's such a wonderful opportunity to come and see this in such a beautiful setting. People who visit will see the Earth in front of them, very slowly spinning around, to awe and wonder at in our beautiful building.
"We're really excited about it. People of all walks of life and backgrounds can come in to spend some time and reflect on the planet that we live on.
"It has taken a lot of work from a lot of people to organise the festival and we are extremely grateful to ICT Reverse and are other sponsors for helping to make this possible."
Luke Jerram's artwork is 1.8 million times smaller than the real earth with each centimetre of the internally lit sculpture describing 18km of the earth's surface. By standing 211m away from Gaia, visitors can see the earth as it appears from the moon.
Craig Smith, Managing Director of ICT Reverse, said the company was delighted to support the event.
He said: "We are a company committed to sustainability by recycling e-waste throughout the UK and beyond and we are delighted to be sponsoring the festival. It's a spectacular piece of art and we hope everyone enjoys it.''
ICT Reverse staff were among Invited guests who visited the Priory for an early peek at Gaia.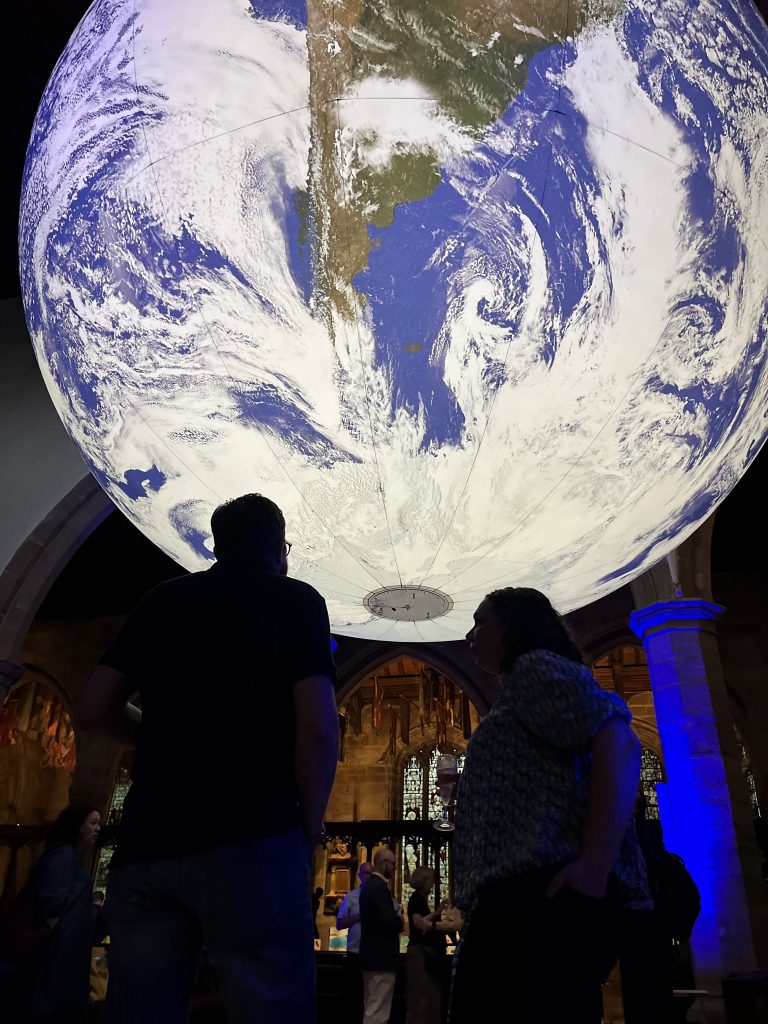 Guests included Councillor Caroline Jackson, leader of Lancaster City Council and Cat Smith, MP for Lancaster.
Ms Smith said: "This is something that's really accessible, you can see this and then go to the Castle, then experience the cafes and delights of our city centre. I'd encourage visitors from far and wide to come and see this."
Councillor Jackson said: "It makes me feel very overawed and to understand the preciousness of the Earth. It's deeply awe-inspiring and quite a tearful experience just to stand there with it."
A 'Festival of the Earth' will also be held in and around the Priory with events taking place to complement the visit of Gaia.
Lancaster Priory is open for Gaia viewings from 10am-5pm every day and admission is £3.
Hourly time slots can be booked in advance to guarantee entry.
Anyone wishing to pay on the door might have to queue.
Up to 200 people can be inside at any one time and it is essential that groups of 12 or more contact steph@lancasterpriory.org to book in advance.
Tickets for evening events range from £5-£16. For more information and to book, visit: www.lancasterpriory.org