Donate your old laptops and IT equipment at Gaia Festival event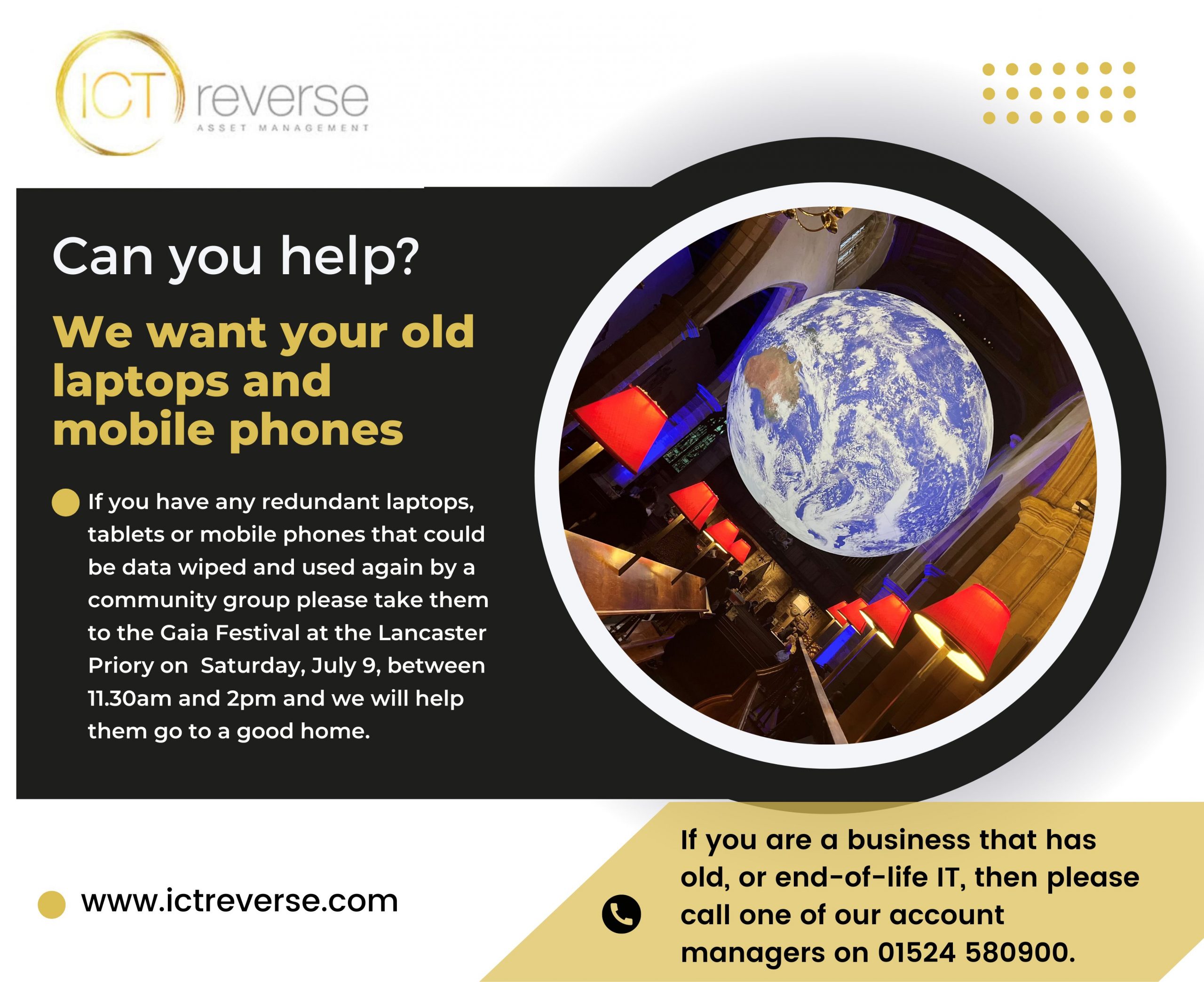 Do you have any old mobile phones or IT equipment lying around that could be reused?
If so then two local companies would like to hear from you,
ICT Reverse and Mazuma Mobile are both sponsors of this year's Gaia Festival of the Earth at Lancaster Priory and as part of the event's Sustainability Week celebrations between July 6 and 12, will be on hand to take any donations of phones or equipment such as laptops or tablets which they can repair wherever possible and distribute to good causes locally.
Staff from the companies will be at the Priory on Saturday, July 9, between 11.30am and 2pm to take donations as part of a special outdoor information event taking place.
All items collected will be professionally data wiped and where possible redeployed.
Graham Elleray, Head of Marketing for ICT Reverse and Mazuma, said: "We are delighted to be supporting the fantastic Gaia festival as it is a wonderful community event that really fits in with our sustainability ethos.
"We know a lot of people have IT technology lying around which they don't use anymore but what may be an old phone or laptop to one person could be a lifeline for someone else.
"Last year we were involved in a campaign called Laptops4Kids in the Lancaster and Morecambe area that helped provide computers for children during lockdown and we have donated phones and computers to other good causes locally in recent years.
"We know that there are a huge number of benefits to extending the life of phones and IT equipment in terms of protecting the environment and we would be really happy to let people know what we do and how we can help them.''
All items will be welcome no matter how small but is anyone has a large donation they would like to offer, or cannot make the event, can ring the businesses on 01524 580900.