All You Need to Know About WEEE Disposal Best Practices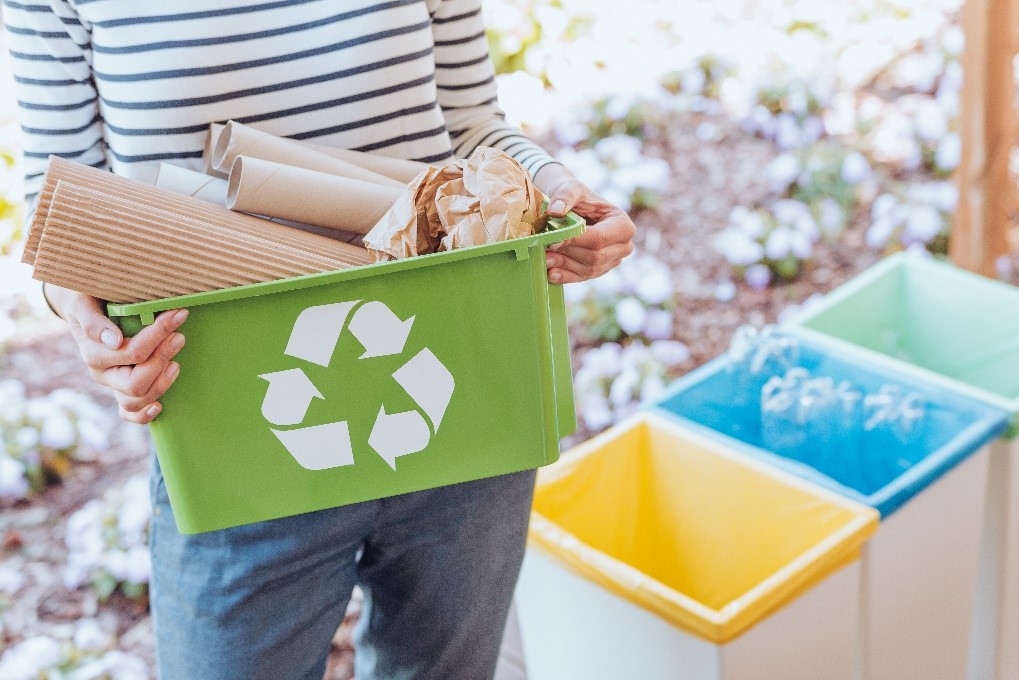 Each year we produce and throw away tonnes and tonnes of waste in the UK. As a nation we are, however, becoming more and more aware of the effect that our waste is having on our environment and, as a result of this, we are all trying harder to do our bit for the planet.
While everyone may be aware about the need to recycle your day-to-day household waste (metals, plastics, glass, paper, etc), not everyone is so knowledgeable about electronic waste and the regulations in line with recycling electrical equipment within UK businesses.
More than 90% of electronic equipment is recyclable and if you are a business in the UK, it is important that you are up to date on the latest WEEE regulations.
WEEE stands for waste electrical and electronic equipment. The recycling of WEEE is a specialist fast growing sub-sector of the waste industry, covering all end-of-life electronic and electrical equipment – from small batteries to fridges. Generally, WEEE is items that require a plug or battery. It is classified as either non-household or household waste.
The WEEE Directive
The WEEE Directive legislation was first introduced in 2002 to address the environmental damage caused by carelessly discarding electronic equipment. The WEEE Directive requires producers to take financial responsibility for the impact that their products have on the environment, specifically when those products are unusable and become e-waste. The aim is to minimise e-waste and encourage the development of environmentally friendly products, with all distributors and manufacturers of WEEE having to comply.
Since becoming law in 2014, the WEEE Directive has been in full force, monitoring the collection, recovery and reuse of electronic equipment within UK businesses. While the introduction of the WEEE Directive has certainly seen changes within how we dispose of e-waste and, consequently, the reduction of impact we are having on the environment, there remains a need to progress at a faster level.
There are 10 broad categories of WEEE currently outlined within the Regulations, namely:
Large household appliances – eg fridges, cookers, microwaves, washing machines and dishwashers
Small household appliances – eg vacuum cleaners, irons, toasters and clocks
IT and telecommunications equipment – eg personal computers, copying equipment, telephones and pocket calculators
Consumer equipment – eg radios, televisions, hi-fi equipment, camcorders and musical instruments
Lighting equipment – eg straight and compact fluorescent tubes and high intensity discharge lamps
Electrical and electronic tools – eg drills, saws and sewing machines, electric lawnmowers
Toys, leisure and sports equipment – eg electric trains, games consoles and running machines
Medical devices – eg (non infected) dialysis machines, analysers, medical freezers and cardiology equipment
Monitoring and control equipment – eg smoke detectors, thermostats and heating regulators
Automatic dispensers – eg hot drinks dispensers and money dispensers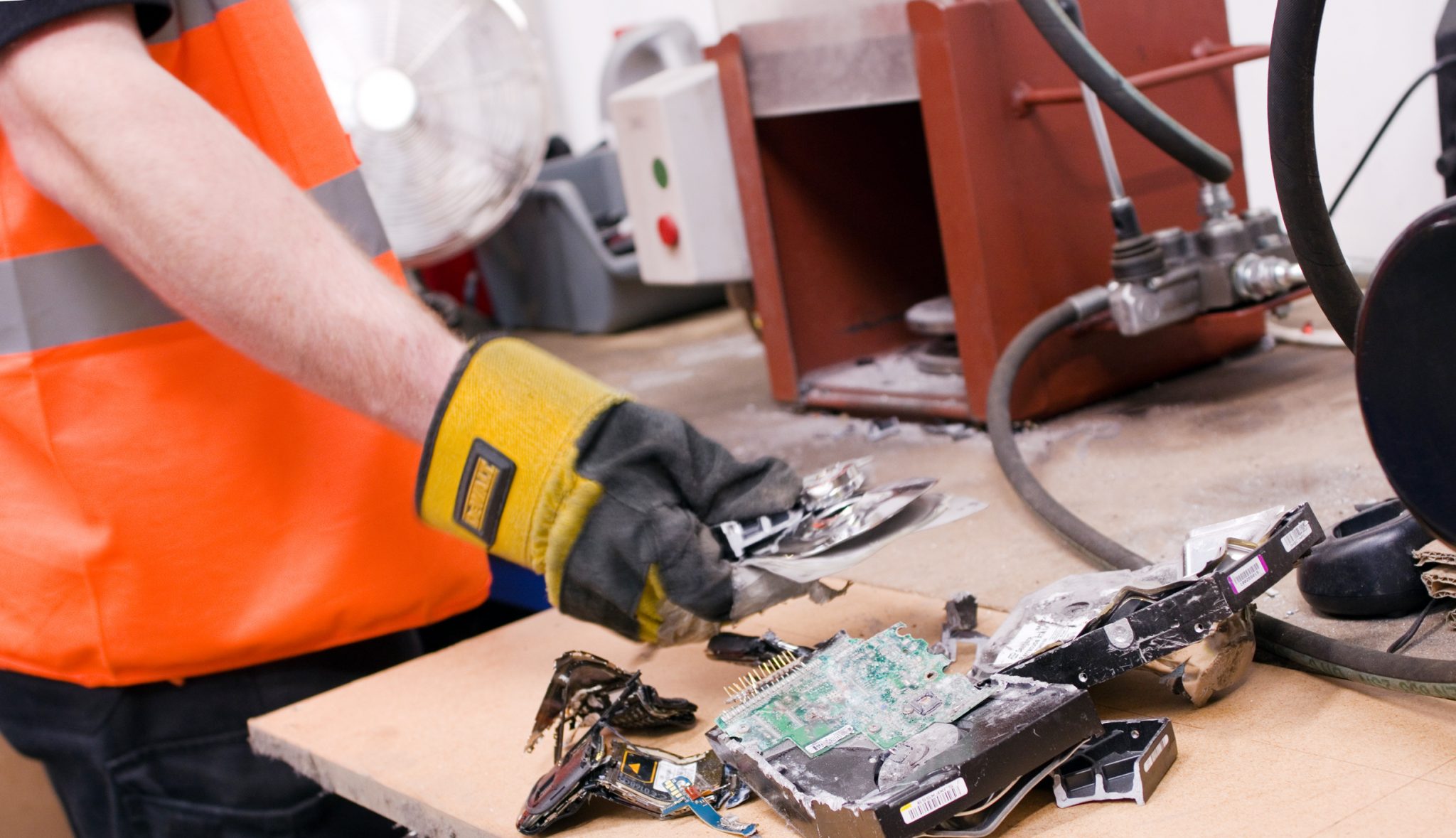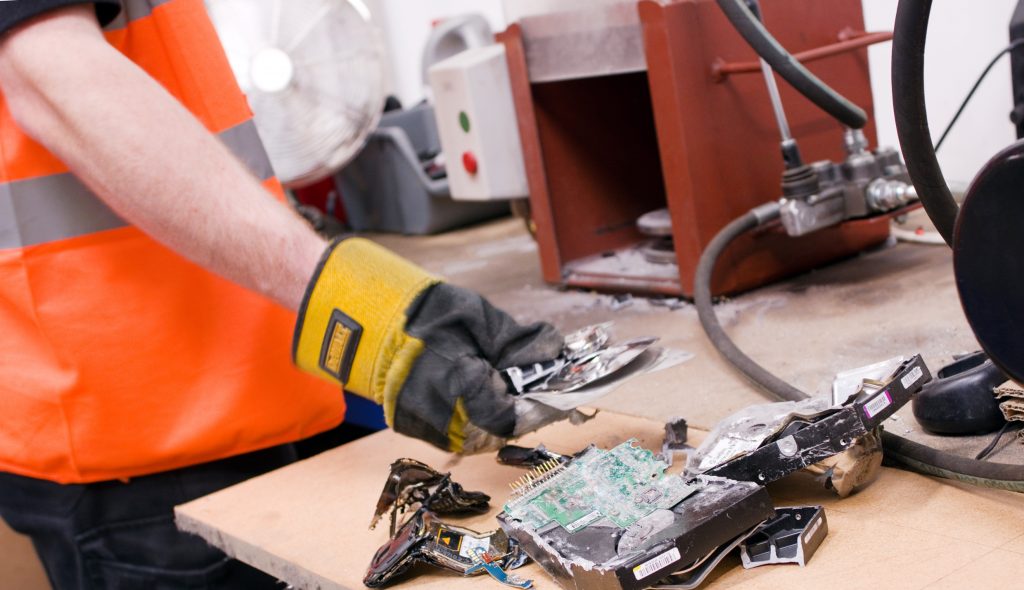 The importance of recycling e-waste
Every year, technology is advancing. What was an impressive piece of computing machinery 10 years ago is, sadly today outdated and slow. We are all constantly waiting for the latest technological updates to be released: new phone models, laptop models, earphones and not to mention the latest fridges, freezers and household gadgets. We all know the exciting feeling of eagerly awaiting your new phone or a brand new computer – but what do we do with our old ones?
Here are a few reasons why it is extremely important that we recycle e-waste responsibly.
Protects our environment. Responsible computer disposal has a positive impact on our environment. Many electronic devices that we discard contain heavy metals, such as mercury or lead. Both can be harmful to water and land. Properly recycling electronic waste ensures that these metals do not end up in a landfill somewhere, causing detrimental effects to our environment and planet.
Conserves natural resources. When we throw away electrical equipment, not only are we tossing harmful materials into the ground, but we are also throwing away valuable materials that can be extracted and reused. Recycling e-waste ensures that these valuable materials are reused in the manufacturing of new products. For example, the glass and plastics found in televisions and computer monitors can be recycled and made into brand new products. As a result of this, energy is saved, pollution is reduced and fewer natural resources need to be extracted from our precious planet.
Reduces our need for landfills. Every time a computer, phone, laptop, fridge, microwave (the list goes on) is thrown out and not disposed of responsibly, it ends up in a landfill or dump. Not only is this harmful to our environment, as mentioned above, but it also means that we are using up more space on our planet to bury our waste. Responsible and correct electronic disposal saves unnecessary landfills.
Creates more jobs. Something that not many people think of when it comes to the benefits of recycling is the local employment opportunities that are created. Recycling your electronic waste actually creates jobs for professional recyclers.
Computer recycling: what about data destruction?
Many people are concerned about recycling their redundant IT hardware as they are worried about the data stored on their electrical devices. Naturally, your office computers are going to contain some form of sensitive business information that you would like to keep private. As a business, however, you have a responsibility as well as a regulatory obligation to dispose of WEEE correctly.
If you are using an IT recycling company, such as ICT Reverse you can rest easy knowing that your data has been completely destructed and erased. All data is fully erased where possible and if it cannot be erased, mobile hard driving shredding ensures complete data destruction. Recycling your WEEE through a reliable IT recycling company will ensure that your sensitive information is destroyed and inaccessible.
ICT Reverse: Secure IT Recycling
If you need to get rid of old and outdated computers in the office, or are simply having a declutter and getting rid of all of your unusable electronic equipment, ICT Reverse can assist. As a UK business you have a responsibility to recycle your WEEE. Here at ICT Reverse we can help you to stay compliant when it comes to data security and IT recycling.
Non-compliance with the WEEE Directive can lead to a costly fine and could affect the reputation of a business. ICT Reverse have been e-waste recycling specialists for two decades, helping businesses to discard their electronic equipment responsibly in line with current regulations. We understand the importance of recycling and do our absolute best to help reduce the impact we, as humans, have on our environment.
Not only will your employees be happy knowing you have disposed of old office IT equipment responsibly, but you can also rest easy knowing that you have done your bit. At ICT Reverse we are fully certified and recognised by The Environment Agency as an Approved Authorised Treatment Facility. Our flexible solutions (bulk one-off collections, regularly scheduled collections or provision of bins and other containers for delivery) make it as easy as possible for you to discard your WEEE.
For more information or to book a collection simply visit our website or give us a call on 01524 580900 to learn how we can help you recycle responsibly today.