Looking for a trusted, ADISA Certified IT asset disposal, data destruction & recycling company? Speak with our experts today!
The Asset Disposal and Information Security Alliance (ADISA) provides the overarching best practices for data security for IT asset disposal companies (ITAD). In order to achieve the ADISA certificate an ITAD is required to meet or exceed all of the rigorous standards and successfully pass regular, unannounced audits by an independent UKAS-certified auditor.
Successfully achieving the accreditation shows the ITAD is operating to the highest standard of safety and confidentiality in the industry, whilst responsibly considering the environment. A company boasting this certificate provides you complete peace of mind that your IT and data is being disposed of safely and securely.
Is ICT Reverse an ADISA certified company?
Yes, we are proud to be accredited partners of ADISA, having passed 16 consecutive audits. Please view our certificate of accreditation here.
Why use an ADISA Certified Company?
Disposing of your IT with an ADISA certified company has the following benefits:
Accountability – an ADISA certified company will provide a chain of accountability, giving you formal confirmation on the service being provided and the process your devices are going through.
Transparency – the ADISA certification should be accessible on the ITAD's website giving you complete peace of mind that the company is reputable and is audited regularly. Please view our ADISA certification here.
GDPR Compliance – The data sanitisation requirements for ADISA certified members exceed the duty of care required by current data protection legislation. Disposing of your company IT with an ADISA certified company gives you the reassurance that you are inline with GDPR.
Is it safe to use a company that doesn't have an ADISA certification?
Using a non-certified company is a big business risk. An IT asset disposal company who doesn't obtain the ADISA certification is unmonitored. Without regular audits it is impossible to say how credible their service is and therefore how safe your IT and data is in their hands.
A company that has failed to meet the ADISA standards or just simply hasn't applied for it is an incredibly risky option for your IT disposal needs. If your IT is wrongly disposed of and ends up in landfill, leaching toxic chemicals into the groundwater, it will be your organisation that will face blame. Similarly, if your data is inadequately erased and ends up in the wrong hands or the public domain, it would be your company facing fines for breaching GDPR regulations.
Choosing an ADISA accredited organisation is always a sensible option when disposing of your company IT.
Is the ADISA Certification the same as ISO 27001?
No. Although the ISO 27001 does cover some of the same standards as ADISA, it is more focused around the broader subject of information security. Whereas ADISA is focused on IT asset disposal standards specifically. Here at ICT Reverse, we have successfully achieved both, please view both our ISO 27001 certificate and ADISA certification.
How can I find an ADISA Certified Company?
Here at ICT Reverse we have all of the necessary accreditations including the ADISA certificate. If you want to find out more or want to speak to one of our experts, please get in touch.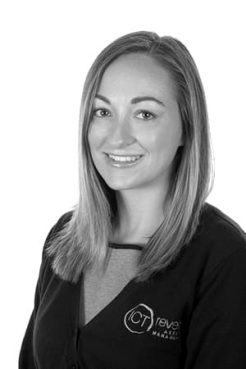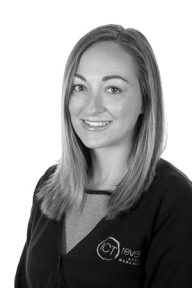 "Data security is the fastest growing industry in the UK with companies becoming increasingly aware of the dangers of not securing data. This has never been more prevalent with GDPR regulations. With more controls and increased fines on data breaches, conforming to data security legislation has become a must in the eyes of senior management".