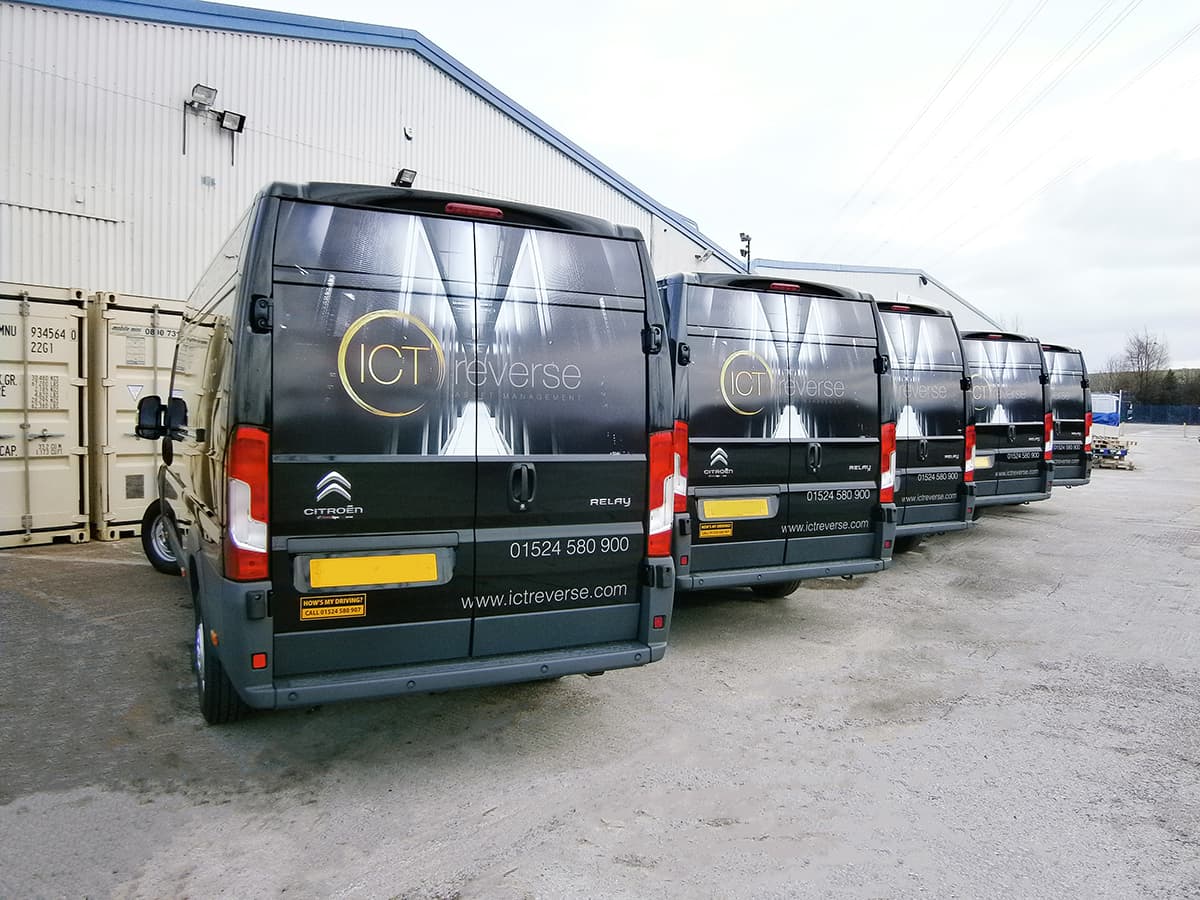 These days, most businesses have an awful lot of technology at their finger tips. Just take a look around your office and spot all of the IT equipment; you might see mobile phones, PCs, laptops, printers, and maybe even the odd fax machine. So, when it comes to disposing of this equipment, will you know how to do so in a safe and responsible way?

Importance of IT Asset Disposal
Many of our clients have a lot to think about when they want to dispose of their IT equipment. It's not as simple as throwing these items out, so responsible disposal is essential. Firstly, when disposing of your IT equipment, you will want to consider the security of your data, as this can be left vulnerable if your equipment is not disposed of in a responsible way.
There are also ecological considerations as items such as PCs and mobile phones contain hard metals and materials which can be harmful to the environment. This means that you can't just take an old PC to the tip and pile it in with all the other waste. There are certain requirements when it comes to disposing of IT equipment, and we have the relevant licenses and permits so you can rest assured that you're in safe hands with us.
If IT equipment is not disposed of in the correct way, it can leave your business open to risks such as digital data breaches, environmental liability and issues with compliance.
How Can We Help
We provide a huge range of IT asset management services, from data erasure to data transfer, so you can be confident in our expertise when it comes to the disposal of your IT equipment. Not only will we recycle your unwanted technology, we will ensure that the data has been destroyed and we will even come and collect your equipment from your location. We can collect the following items for disposal:
Mobile phones
PCs
Laptops
Photocopiers
Printers
Fax machines
CRT monitors
TFT monitors
Terminals
Servers
Hard drives
Data tapes
Networking equipment
Audio visual equipment
UPS
EPOS
Testing equipment
Associated peripheral items
Electrical appliances
We can schedule a convenient collection time and date, making it even easier for you to dispose of your IT equipment in a safe and responsible way. We even provide a full Due Diligence Pack which includes certification to show that you comply with the latest legislation, something that you will need in the event of an Environmental Audit.
IT asset disposal is too important to leave to chance, so make sure you leave it to the experts at ICT Reverse. If you would like to find out more about any of our services, please do not hesitate to get in touch with a member of our professional team who will be more than happy to help you further. You can call us on 01524 580900, drop us an email at econtact@ictreverse.com or fill out our online contact form. Alternatively, you can schedule an appointment to come and see us.