ICT Reverse is committed to recycling old mobile phones in an environmentally friendly way.
With an estimated 80 million redundant mobile phones in the UK, there's never been a better time to convert unused handsets into vital funds for your chosen charity.
Over the last 16 years, we have handled the donation of thousands of mobile phones through our secure, approved facility, raising thousands for charity and here's the good news….getting involved couldn't be easier!
Just follow these quick steps:
Step 1: Email contact@ictreverse.com stating which charity you wish to support
Step 2: ICT Reverse will arrange a secure collection at your convenience
Step 3: Upon arrival at our processing facility, the mobiles will be audited, data erased and valued
Step 4: Once complete, you will receive the necessary certificates to demonstrate that you have complied with environmental legislation
Step 5: ICT Reverse will send the cheque directly to your chosen charity or to you – the choice is yours!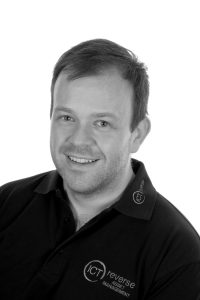 "If you do not have a specific charity in mind, our chosen charity is Unique Kidz and Co who would be very grateful of any donations".
Neil Taylor
Systems Director